Guess what time it is? It's Grill-Thirty! Today, we're talking about easy ideas for hosting a fabulous BBQ. From fun cocktails to quick side dishes to covers that keep your grill flawless, your guests are sure to be impressed. Fire up that grill, grab your best sunnies, and let's get started.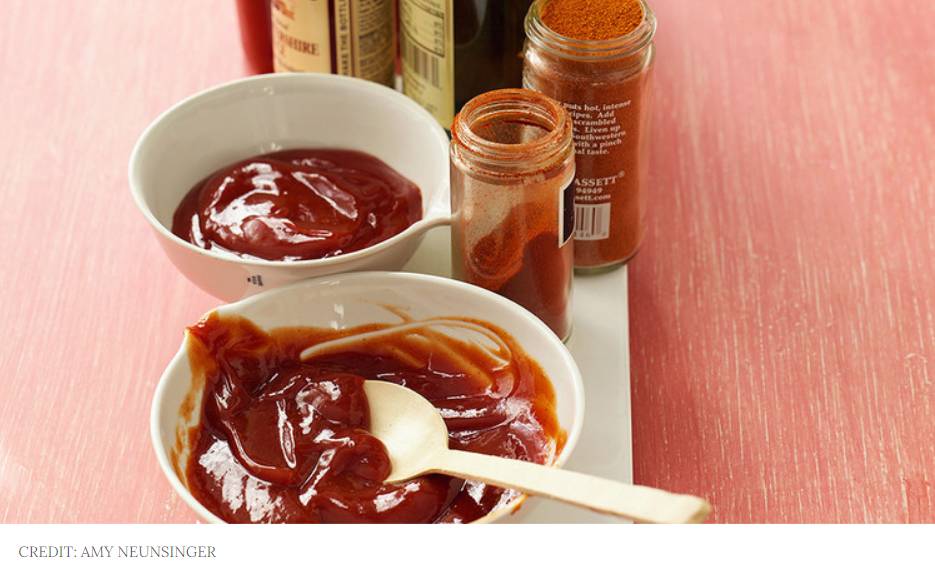 First Things First: bBQ Sauce
"What? Oh, this? Oh, it's just my own homemade recipe!" Leave your family and friends feeling awed by your cooking prowess with this organic BBQ sauce recipe. Of course, we must give credit where credit is due, the incomparable Martha Stewart! For her recipe, you will need:
3/4 cup ketchup
2 tablespoons light-brown sugar
1 tablespoon white-wine vinegar
1 tablespoon Worcestershire sauce
2 teaspoons paprika
1/4 to 1/2 teaspoon cayenne pepper, (optional)
You can also add 2 teaspoons of mustard powder and a few drops of liquid smoke for a little extra pizazz. Whisk it all together in a medium sized bowl and that's it! This sauce is ideal for grilled meats or for pulled pork sandwiches. Yum!
the best in the biz
Now that you've got the best BBQ sauce, you'll need the best cover to keep your grill pristine when you're done for the day. Introducing Veranda's Best, an elevated version of our most popular cover (pictured below). With Veranda's Best, you'll get 100% waterproof protection, thanks to taped seams and a heavier, more durable fabric. If you live in an area with lots of rainfall and snow, this is the cover for you.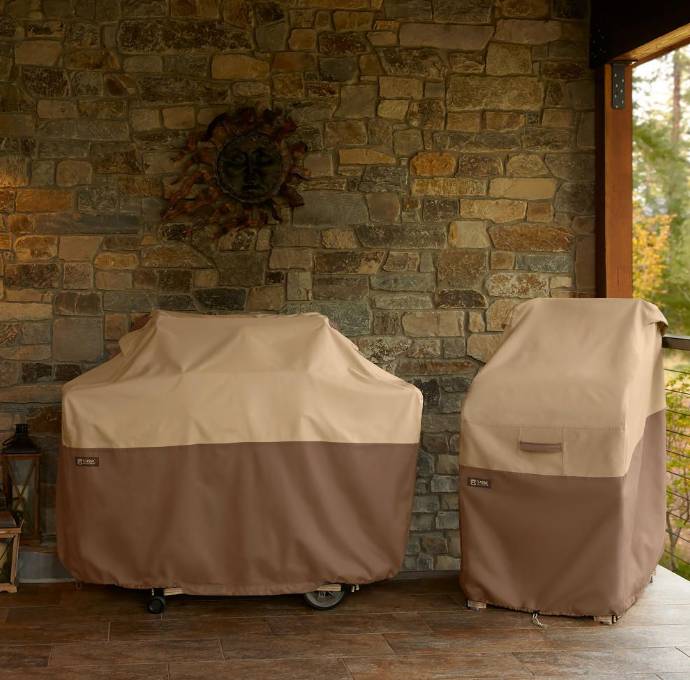 cocktailicious!
For this delicious drink, we thank Chef Andre for this genius idea to craft a cocktail using a mix of summer berries. All you need are fresh berries, Crater Lake Northwest Berry Vodka, your favorite rose wine, sugar, and 3 pitted dark blood plums. For the best taste, refrigerate overnight, but if you are in a rush, an hour will work just as well.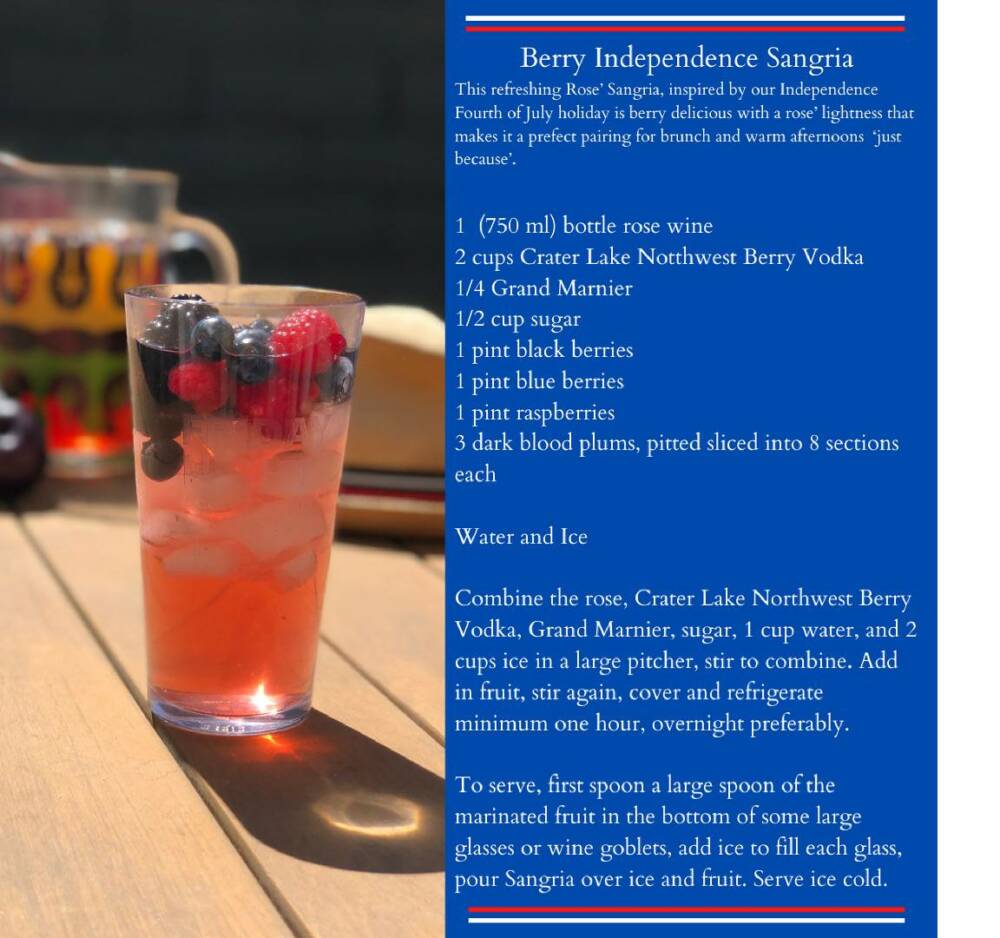 Once you've got your drinks ready, stroll over to your new outdoor bar set and catch up on all the latest news with your guests. We like how this set from our sister site, Design Furnishings, comes with six barstools and two bar tables, perfect for making multiple configurations and endless entertaining possibilities. Best of all? All furniture pieces from Design Furnishings, like this one pictured below, are made with weather-resistant wicker and durable, supportive frames, so you'll have peace of mind for every season.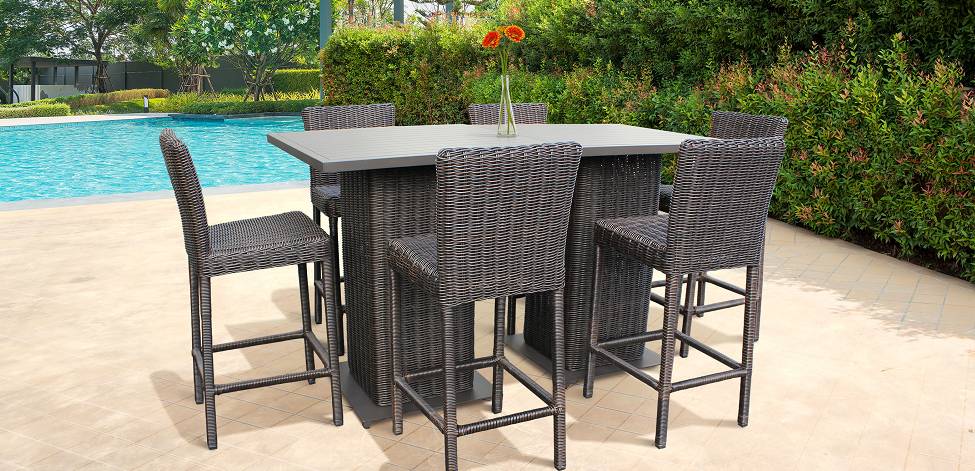 Easy Peasy Lemon Squeasy
If you're looking for ease and convenience this summer, this grill cover (shown below) is your new best friend. Nominated for Most Innovative Collection by Design Journal, the Storigami grill cover is designed to fold quickly and efficiently. Using the concept of origami to help increase storage space, Storigami covers are made with helpful seams that fold faster than your average cover. Best of all, these covers fold into 1/4 the size of a regular grill cover! Turn your BBQ and patio furniture covers into an art form with Storigami.
eat your veggies!
With this grilled kabob recipe, you'll have a perfect veggie complement to your ribs and burgers.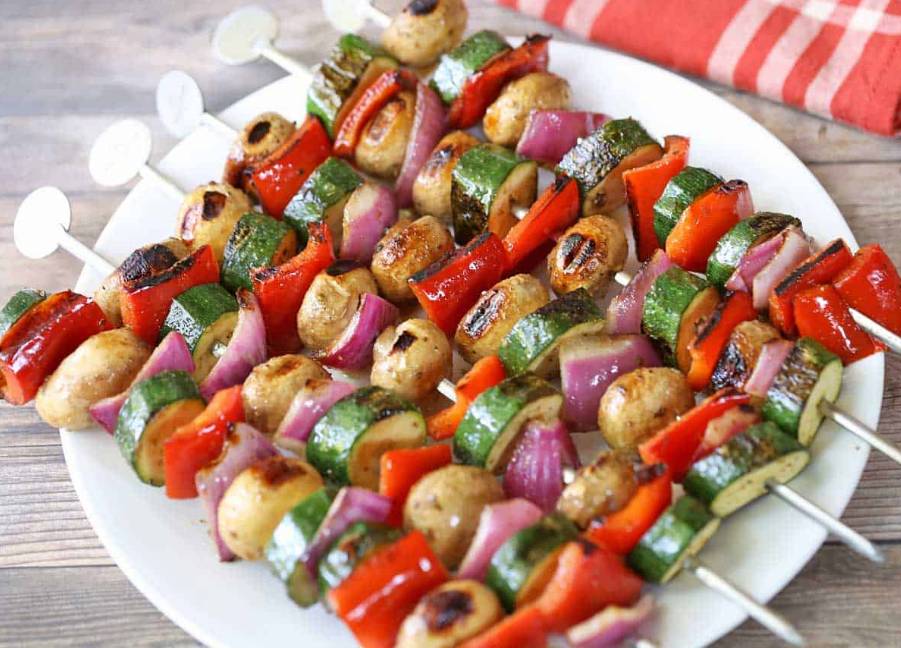 Grab a large mixing bowl and add two tablespoons of olive oil and one tablespoon of balsamic vinegar. Add one teaspoon of garlic powder, followed by a half teaspoon of black pepper and a half teaspoon of dried oregano. Mix everything together and then set aside.
For the veggies, we recommend 8 ounces of button mushrooms, two zucchinis, one large red bell pepper, and half of a red onion. Cut the onion and bell pepper into small squares and slice the zucchinis into ¼-inch thick slices. Add the vegetables to the marinade and gently mix until well-coated. If you are using wooden skewers, be sure to soak them until you're ready to use them, and pat them dry before sliding on your veggies.
Grill until tender, about 4-5 minutes on each side, and voila! You have tasty veggie kabobs.
Not today, UV-Rays!
For the ultimate in patio protection for your grill or smoker, check out the Ravenna collection, pictured below: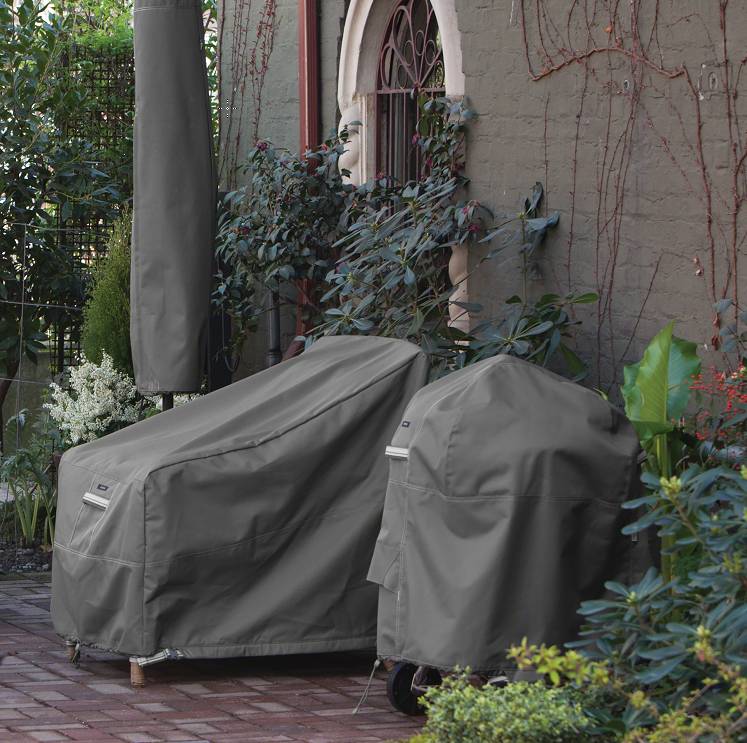 Ravenna covers are special because our designers added a coating that protects against those harmful UV rays during the summertime. Think of it as SPF for your patio. This way, your grill won't be painfully hot to the touch when it's time to use it. After a time, the sun can wear down your equipment or cause early fading. These covers keep everything cool, clean, and free of dirt. If you like the look of these stylish taupe covers, consider storing them in our matching deck box, available now.
but wait, there's more!
Just can't get enough of our tips and inspirational ideas? Be sure to visit twinstarhome.com and see what else we've been cooking up this summer! From outdoor patio sets to indoor décor, we're ready to help make your home even more beautiful.