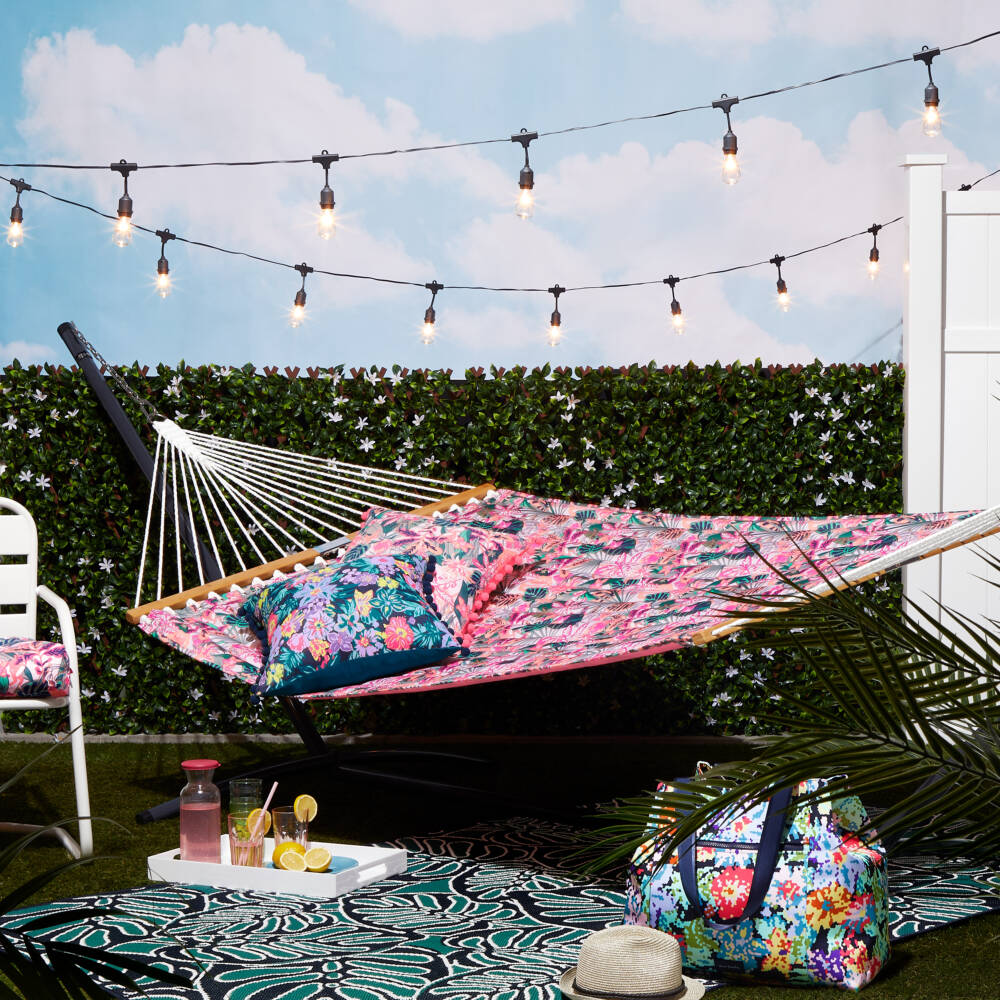 Looking for a perfect way to define your outdoor oasis? A bright, beautiful rug from the Vera Bradley + Classic Accessories collection can create a natural extension of your home. This collection gives you the best of both worlds: Vera Bradley's beautiful prints and patterns with Classic Accessories' water and spill resistant fabrics.
Having an indoor/outdoor rug is a versatile solution for both fashion and function dilemmas: if you have different cushion colors, a rug can tie it all together. If you have a deck that heats up in the sun, a rug can give you a nice spot to cool your heels. It is wise, however, to be aware of a few conditions that many first-time rug buyers might not know about. We've selected our favorite tips that will turn your outdoor space into a patio paradise.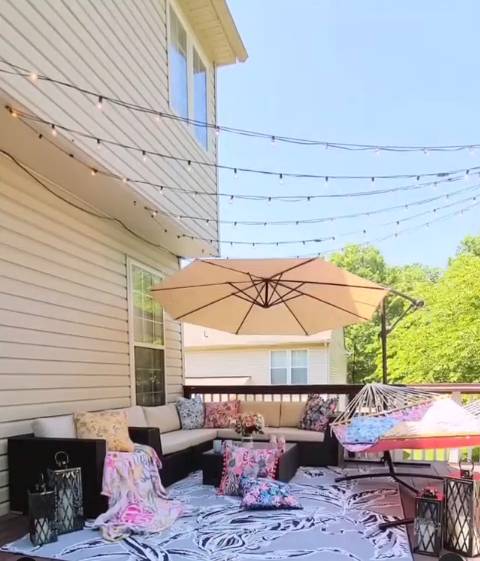 Location, Location, Location
As is everything in life, it's important to think about your location. If you live in a dry climate that gets a lot of sun, the Vera Bradley + Classic Accessories rugs give your space a little something extra and are UV-resistant.
If you live in a climate like Seattle or South Florida, rain and (eek!) mildew are always at the forefront of your mind. In those cases, it's best to leave the plush Persian rugs inside. Instead, choose a synthetic material like polyester. Vera Bradley rugs are designed with synthetic fabrics, which are more breathable and less likely to hold moisture over time.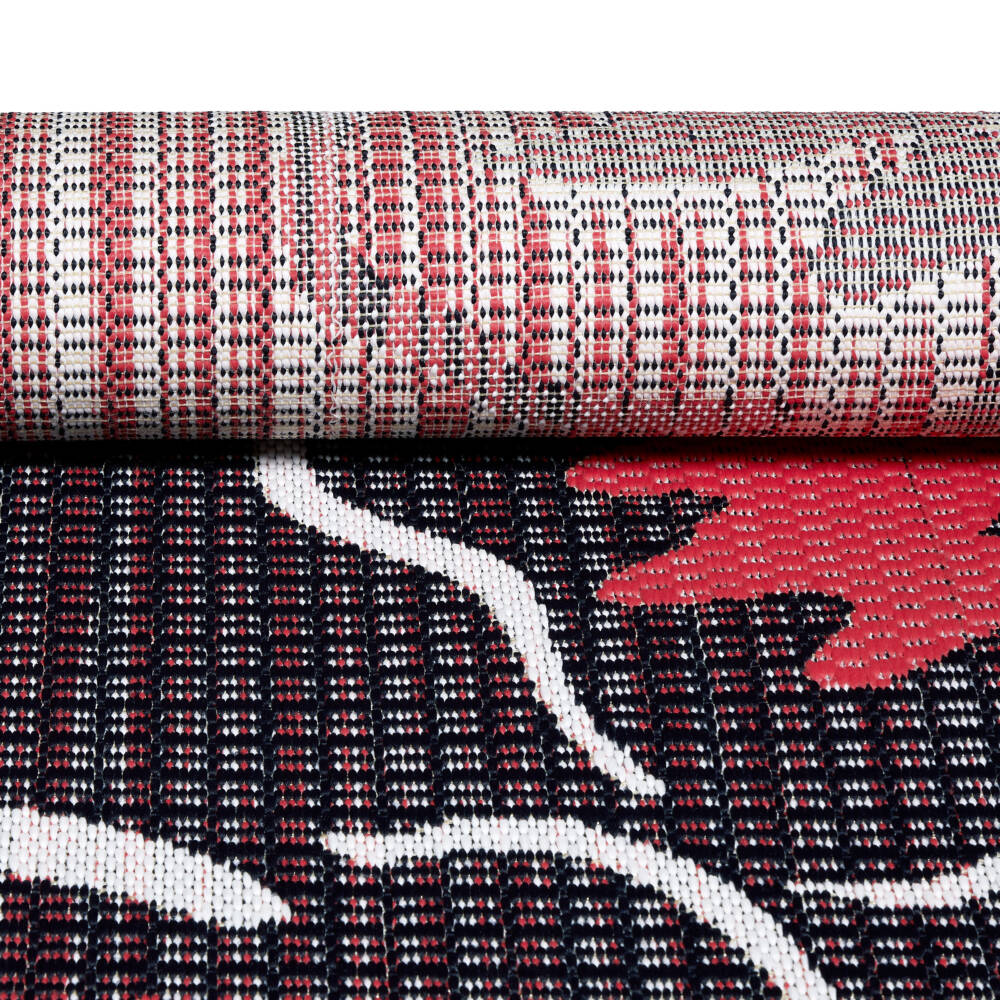 The Difference is Unbe-weave-able
For outdoor rugs, it's important to know how they are made so you can tell how breathable they will be. The best construction method for an outdoor rug is a flat weave. According to The Spruce, "a flat weave rug is any rug that is constructed without including any knots at all." Vera Bradley + Classic Accessories rugs give your space a fun pop of color and since they are a flat weave design, they naturally resist water, spills, and dirt. If you have a high-traffic area like a deck or porch, these rugs are made for you!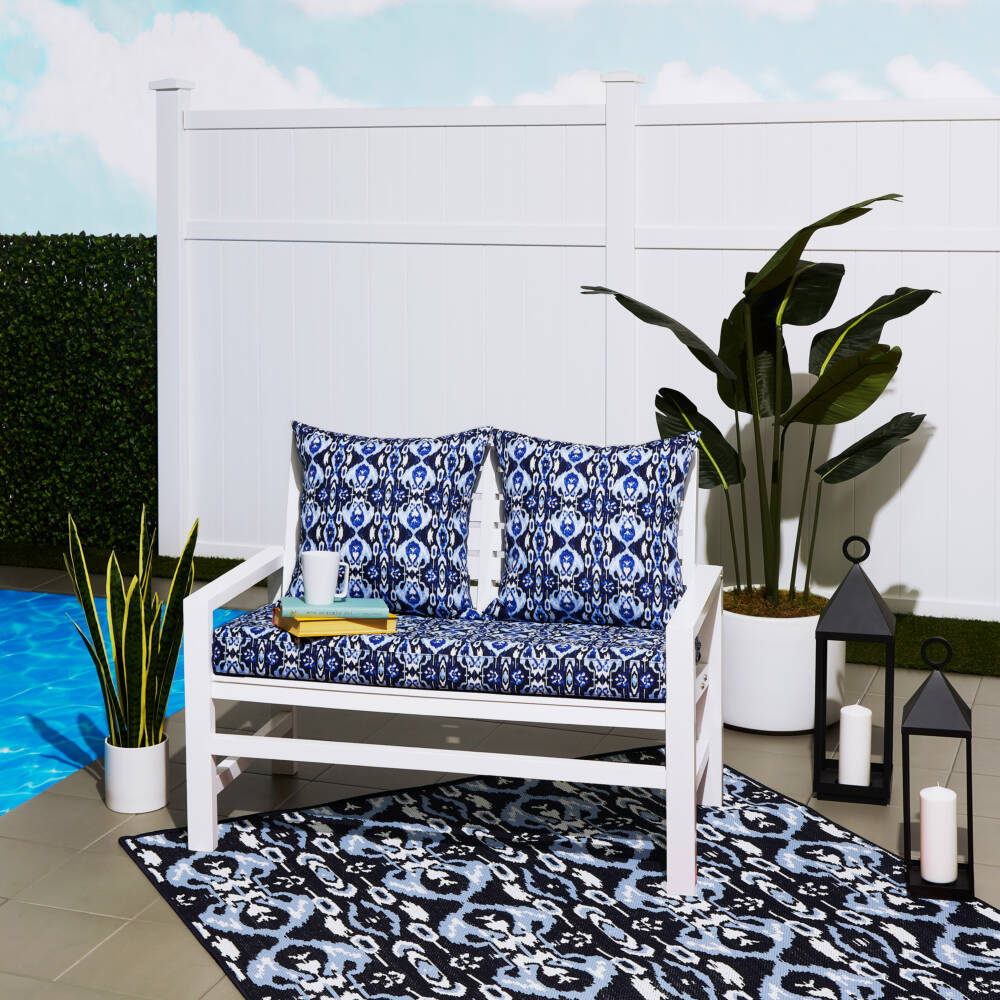 A Little Support Goes a Long Way
For optimal results, pairing an outdoor rug pad with your rug will help it last longer, make it a little softer for surfaces like concrete or wood, and help prevent the occasional slips and slides. All of our Vera Bradley + Classic Accessories rugs are compatible with rug pads, and there are tons of options to choose from on popular websites like Wayfair.
Our favorite thing about these indoor/outdoor rugs is they will put your personality on display! Whether you're looking for a more festive atmosphere for family dinners or want to design a peaceful oasis for just you, these durable rugs will elevate your outdoor setting with ease.