How to Create An Outdoor Oasis
Over the past thirty years, Classic Accessories has established itself as a leader in outdoor covers. Did you know, however, that we can also enhance your outdoor lifestyle?
These days, we do more than create covers: we also turn your patio into an outdoor oasis. If you're feeling cooped up, our glorious array of cushions, hammocks, and umbrellas will give you an outdoor reprieve.
Our latest collection combines unique design and luxurious seating: the Storigami Chaise Lounge Cushion.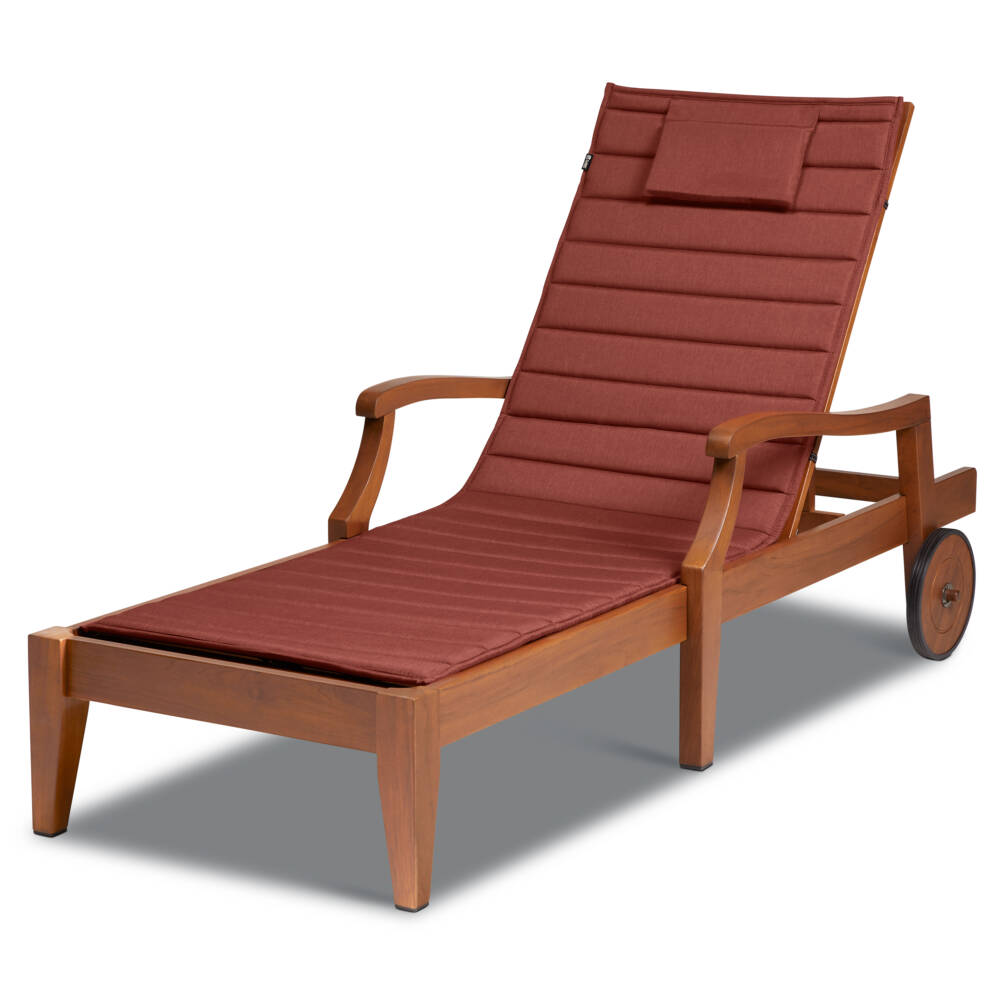 This is not a regular chaise lounge, it's a cushion-folding art form. The channeled foam is built to roll into a convenient size, perfect for storage or travel. Best of all, you don't need to constantly put this cushion away because of the weather. Our FadeSafe® fabrics are engineered to withstand the elements. The colors start at the fabric core, rather than just on top of the fabric, so your cushions look beautiful all year round. FadeSafe® also resists stains, making your cushion easy to clean.
Next, you'll need to add a relaxing hammock to your outdoor oasis. To feel like you're on vacation without leaving your backyard, look no further than the Ravenna Collection.
Like Storigami, Ravenna is made with water-resistant fabric and is built to last. These hammocks are not only pleasing to look at, they are also incredibly comfortable. The material is soft and provides hours of restful bliss.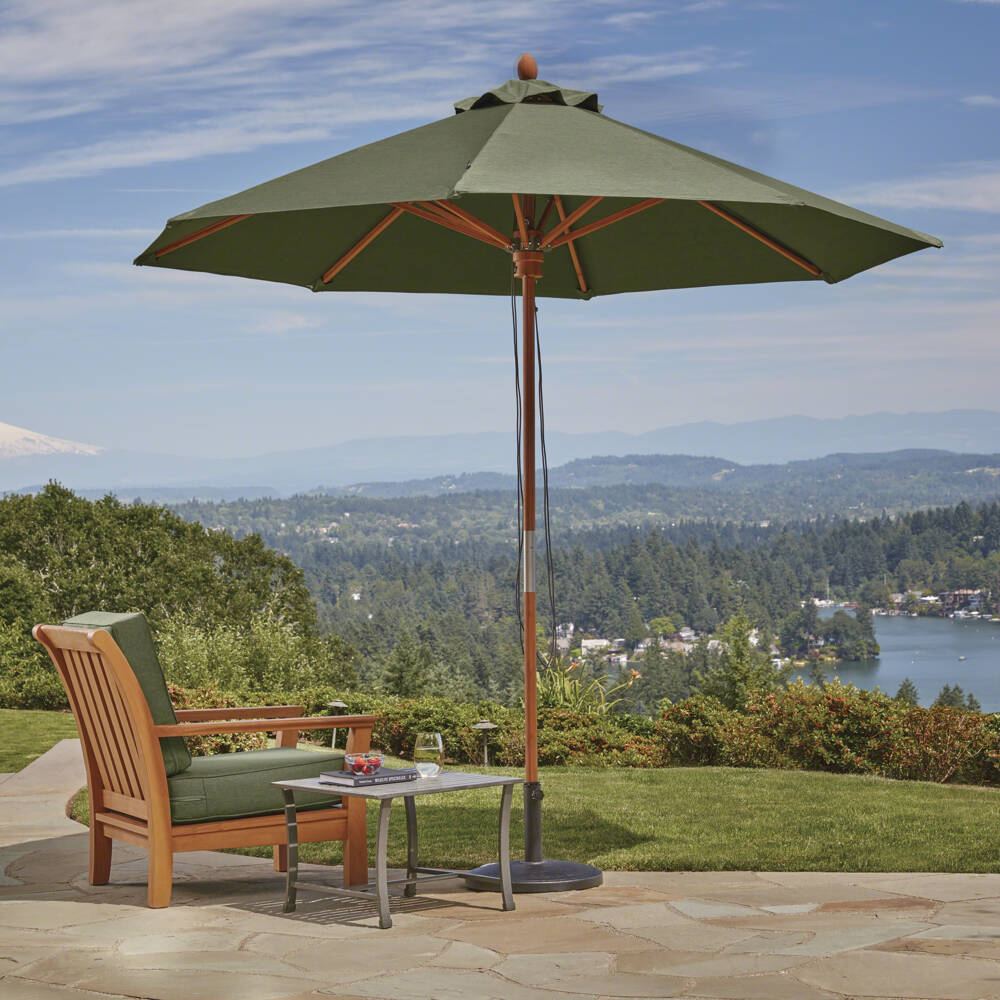 Another fantastic addition is a large patio umbrella, like the 9' Round Bamboo Umbrella. This umbrella offers sleek style and quality protection all in one package. The fabric is water-repellant, weather-resistant, and the colors won't fade. The canopy provides maximum protection from the sun by blocking 100% of UV rays. Plus, the stainless-steel pulley system is easy to use while the bamboo top, hub, and ribs provide natural elegance to your outdoor décor.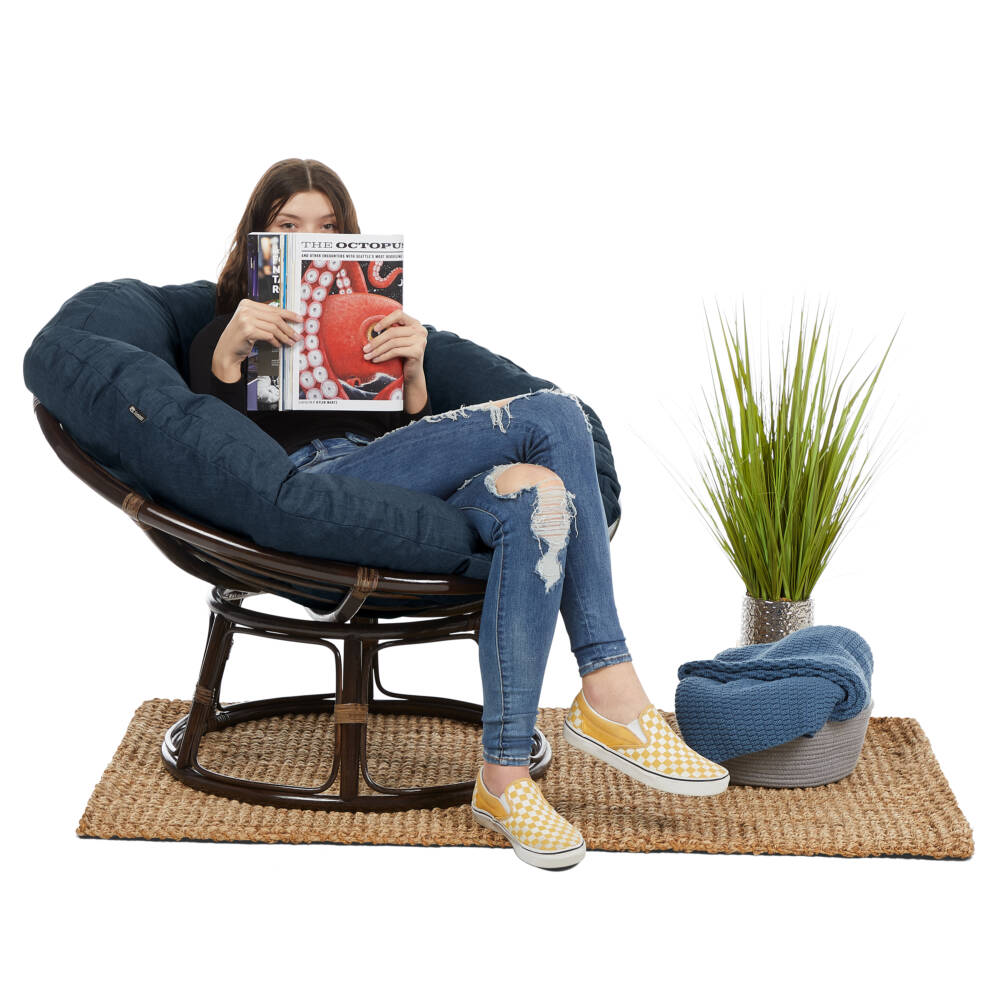 Last but not least, we are very excited to introduce our Papasan Chair Cushions. With thick foam, durable fabrics, and simple style, the Montlake FadeSafe® Papasan Chair Cushion is your solution for guilt-free lounging.
These cushions are fabulous in their versatility, you can keep your Papasan cushions indoors or take them outside. The fabrics can handle the weather with ease. From the living room to your backyard, our six different colors complement any space.
All of these products excel at helping you Discover More Time Outdoors™. Get the most out of your entire outdoor –and indoor—space with Classic Accessories.