If you love spending time outside and enjoying the fresh air as much as we do, there's no better way to relax than with our Ravenna cushion collection. Whether you're looking to change up your WFH station or getting ready to have friends over, we've got a few easy ideas that are sure to put some "fun" in "Feng Shui."
create your new outdoor office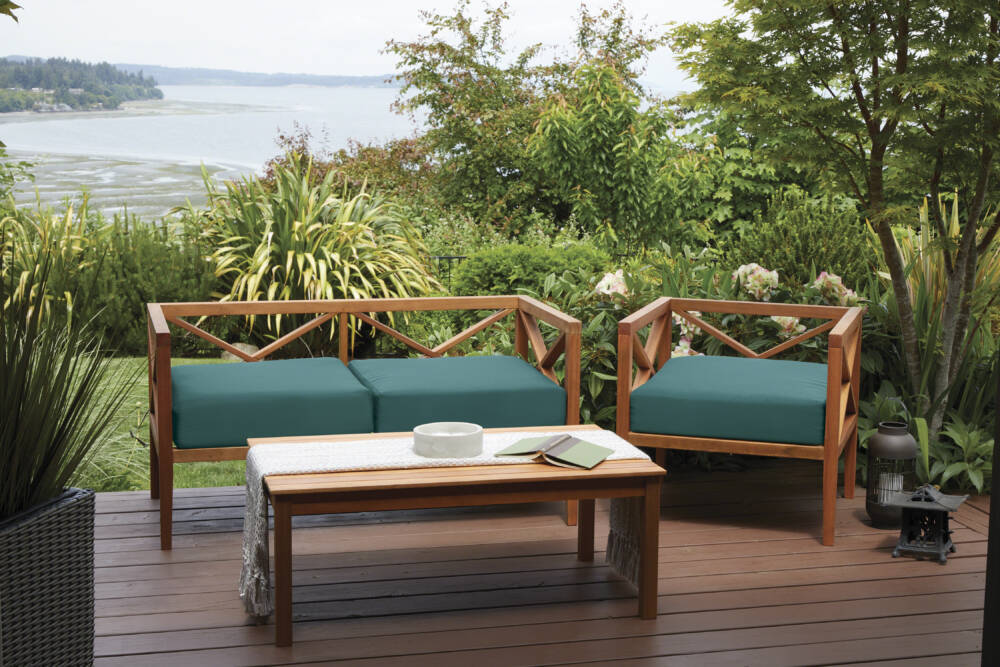 Get firm, long-lasting cushions that add comfort to your outdoor chairs. These square seat cushions offer five inches of thick cushion foam and are built to last. Imagine taking your work outside in the sunshine and feeling comfortable with your laptop, tea, and outdoor coffee table. Ravenna cushions add an especially warm and inviting ambiance to any yard with Spice, Mallard Green, or Empire Blue colors.
Gather Everyone Together
For events like birthdays, family dinners, or a much-needed girl's night, consider buying matching cushions, like the one pictured below. With cushions for your sectional set, matching chairs, and a chaise or two, everyone has space to sit comfortably and catch up. No need to worry about the rain; our patented Gardelle One™ fabric helps keep Mother Nature and unforeseen spills at bay. Even better? All our cushion covers are removable, so you can refresh your look in the blink of an eye. Change up your cool summer vibes to warm henna reds for the autumn season.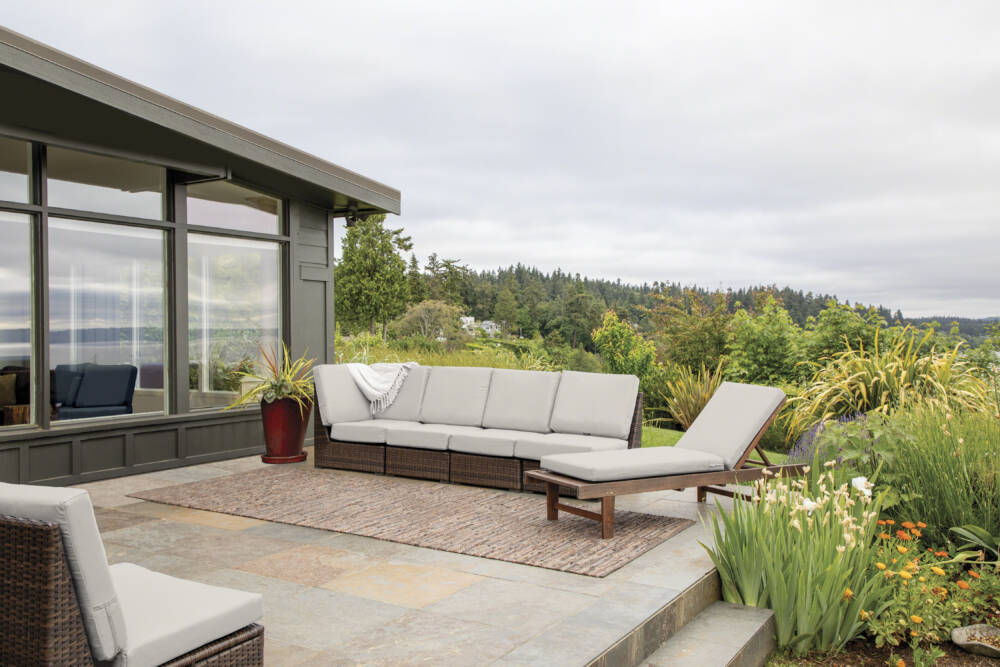 create Your oasis
If you're looking for more ways to relax, we also have matching umbrellas and hammocks to complete your staycation spot. These hammocks offer an extra layer of quilted padding, are easy to set up, and come with a bamboo spreader bar to keep everything smooth and flat. Ravenna hammocks also work great if you want more options for lounging. Pair this hammock with an outdoor loveseat and you have a cozy set up for two people to watch the sunset over a shared appetizer or favorite drink.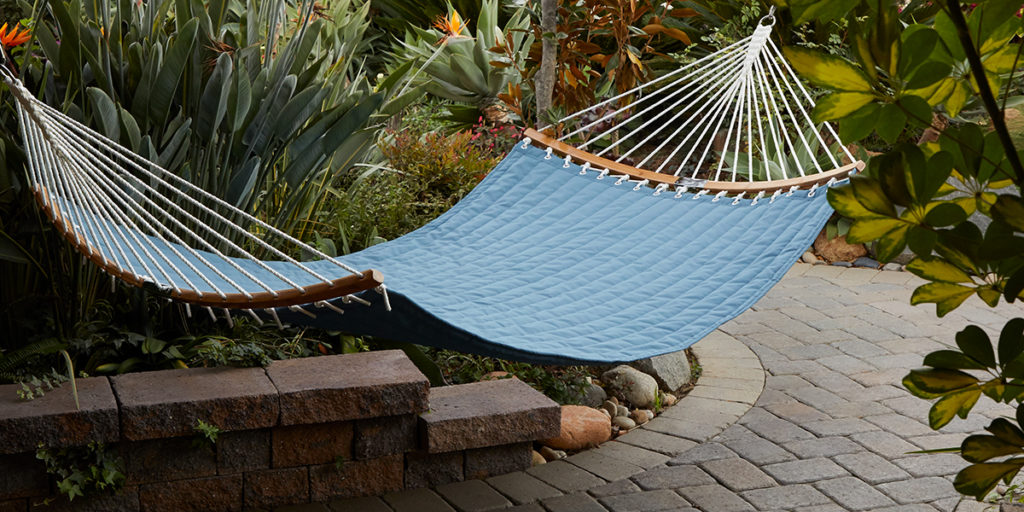 Upgrade Your Space Today
Since joining Twin Star Home, you have more options than ever before to make your entire home beautiful, whether it's for your patio or your living room. To be first in line for new fire pit tables, outdoor dining furniture, lounge chairs, and more, be sure to sign up for our newsletter.