Why Cover Lawn and Garage Equipment?
Jump to "How to Measure Lawn and Garage Equipment for a Cover"
Some say that the perfect yard party starts with a perfect yard. That may be true, but it's easier said than done. Your garage (and sometimes yard) likely has an assortment of equipment specially selected or required to fine tune the landscape to your needs. Each piece of equipment is an investment in the look and feel of your (outdoor) home. Covers keep it clean.
Lawn and Garage equipment covers…
Maintain the appearance of your garage or yard
Covers provide a tidy, and pleasing look to your equipment, no matter the amount of wear and tear they've seen.
Protect your gear from water damage
For people who keep garage and tool items outdoors, or in locations that are exposed, a water resistant cover can help limit water accumulation directly on the product. This can help prevent rust and corrosion. It is important to note that while vents can help prevent the accumulation of moisture, they cannot prevent it entirely. If you plan to store anything under a cover, it is important to keep this in mind and allow your items to air out every so often to ensure they dry completely.
Prevent pests
Rodents and spiders are known to make a home in any available location, including gaps, crevices, and nooks in equipment. The animals, you, and your equipment can suffer as a result. Covers make it a bit harder for pests to make their way onto your equipment and in harm's way.
Keep out dust and debris
Wind can blow dust, dirt, and debris against your gear, causing weathering and scuffing.
Provide protection from UV rays
Again, for people who keep equipment where it may be exposed, direct exposure to UV rays can cause fading and material deterioration. Covers, especially those with UV treatments, can block some of the light that does the most damage, increasing the longevity of your product at its current exposure level.
Reduce investments in cosmetic repairs
Investing in a cover can reduce your time and cost spent on maintenance/repair, likely reducing the frequency at which you need to replace your equipment for reasons like UV damage.
Reduce cleaning time
By protecting your gear with a cover, you will not have to spend as much time cleaning your outdoor equipment at any given time of the year.
Why Cover a Bicycle
Bikes are a wonderful accessory to have. They make for great transportation and sport. If cleanliness is next to godliness, then the god of bikes may have a bike cover.
Covering a bicycle will:
Deter thieves
Covers deter thievery in bicycles, indoors and outdoors, because said hooligan(s) can't just hop on a ride away into the night.
Keep dust and grit from getting into the chains and/or gears
This only applies to the bike while it's in storage (apologies). Covers will only hide the accumulation of dirt and whatnot from your forays into the city and wilderness. Kidding aside, it's important to keep your bike in good condition, even in the off season and to clean it thoroughly before using again.
Why cover a Log Rack
Log racks are standing by to help you have a great fire–indoors, outdoors in a fire pit, or on the grill. While these are very low maintenance items, they could use a little help from a cover to be that much more useful.
Keep logs dry and away from moisture
Like with a fire pit cover, the log rack cover helping limit direct exposure to water and moisture has the added bonus of making sure your wood is ready to roll when you're ready for a fire. This won't prevent a torrential downpour from getting to your wood, but an early dew should not be allowed to dampen spirits.
Why cover Trash and recycling
Covering your trash and recycling bins is a unique way to keep both products safe and undamaged. Oftentimes trash and recycling bins can crack or be damaged by regular wear and tear. However, we know most people don't care about their bins that much. Additionally, there is a downside to these covers; they can't be on when you have your bins out for collection, so they require some maintenance. The biggest benefit of these covers is simply that covering your trash or recycling bin:
Enhances the aesthetic appearance of an otherwise unsightly item
Covering is a way to up the aesthetics of two of the more unfortunate items you can't eliminate from your yard.
Why cover a Snow Thrower
If stored outside, a snow thrower should be covered when not in use to protect against bird and tree droppings, rain, snow, and sun damage. Like other covers, this would ideally require some additional ventilation after extreme weather.
Indoors, a snow thrower should still be covered to avoid dust buildup in and on the machine.
Classic Accessories has a selection of covers for both single and double stage snow throwers.
---
How to measure lawn and Garage equipment for a cover
While we strive to create covers that are easy to use, finding the right cover for your equipment is not always easy, especially given the variance in equipment sizes. While we advise measuring your equipment, please take care when doing so as to neither hurt yourself nor damage your equipment.
How to measure lawn care equipment for a cover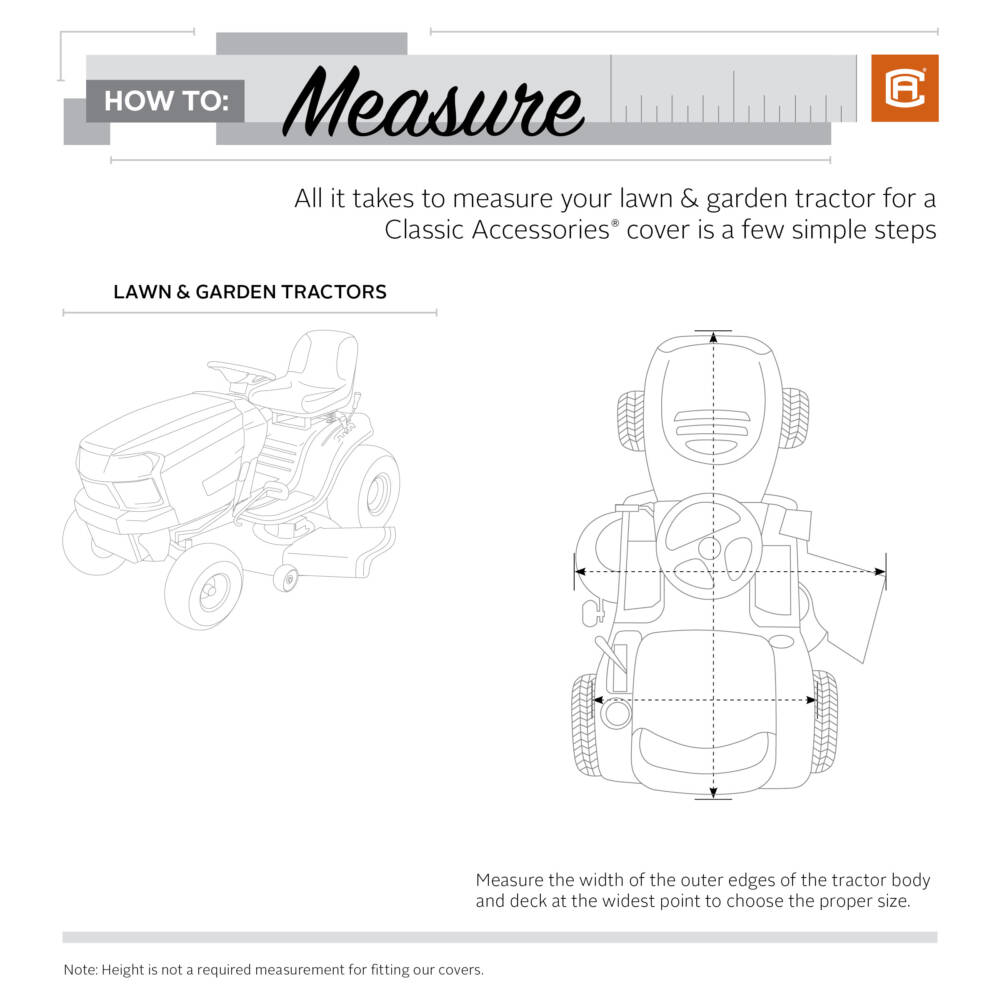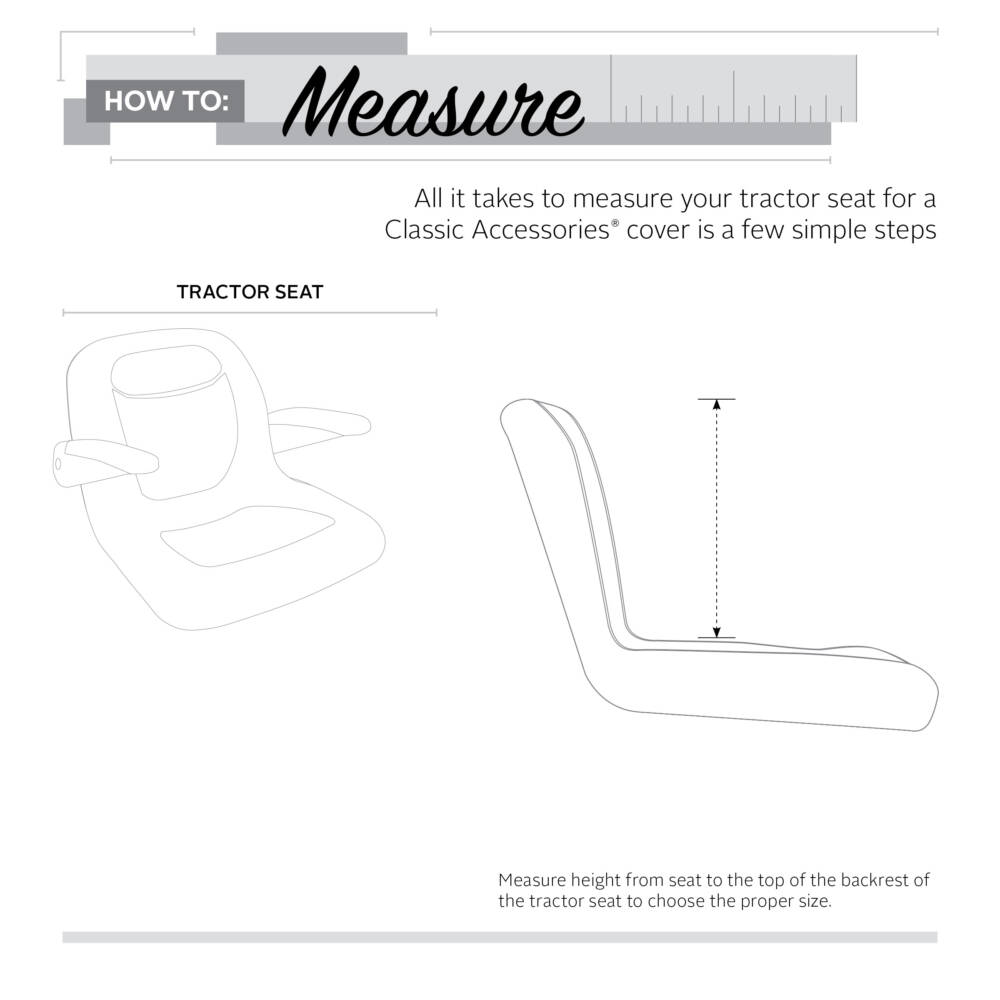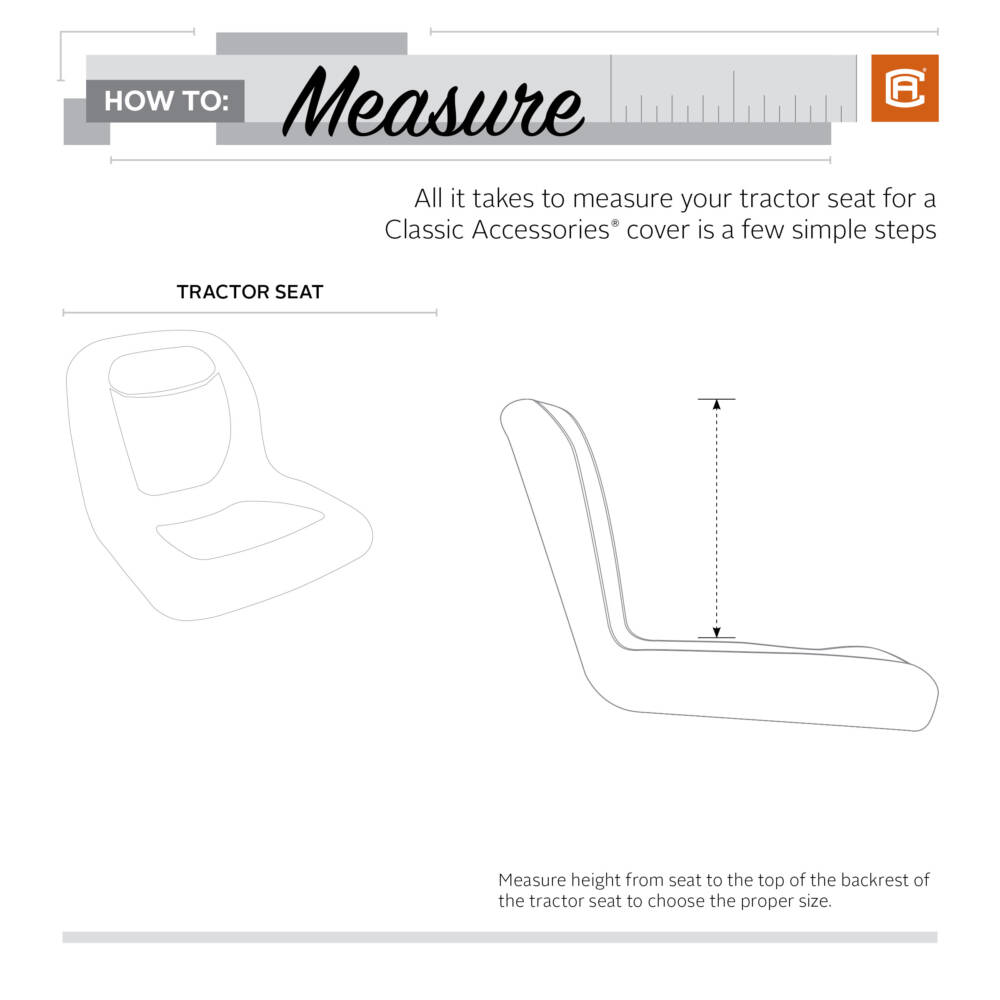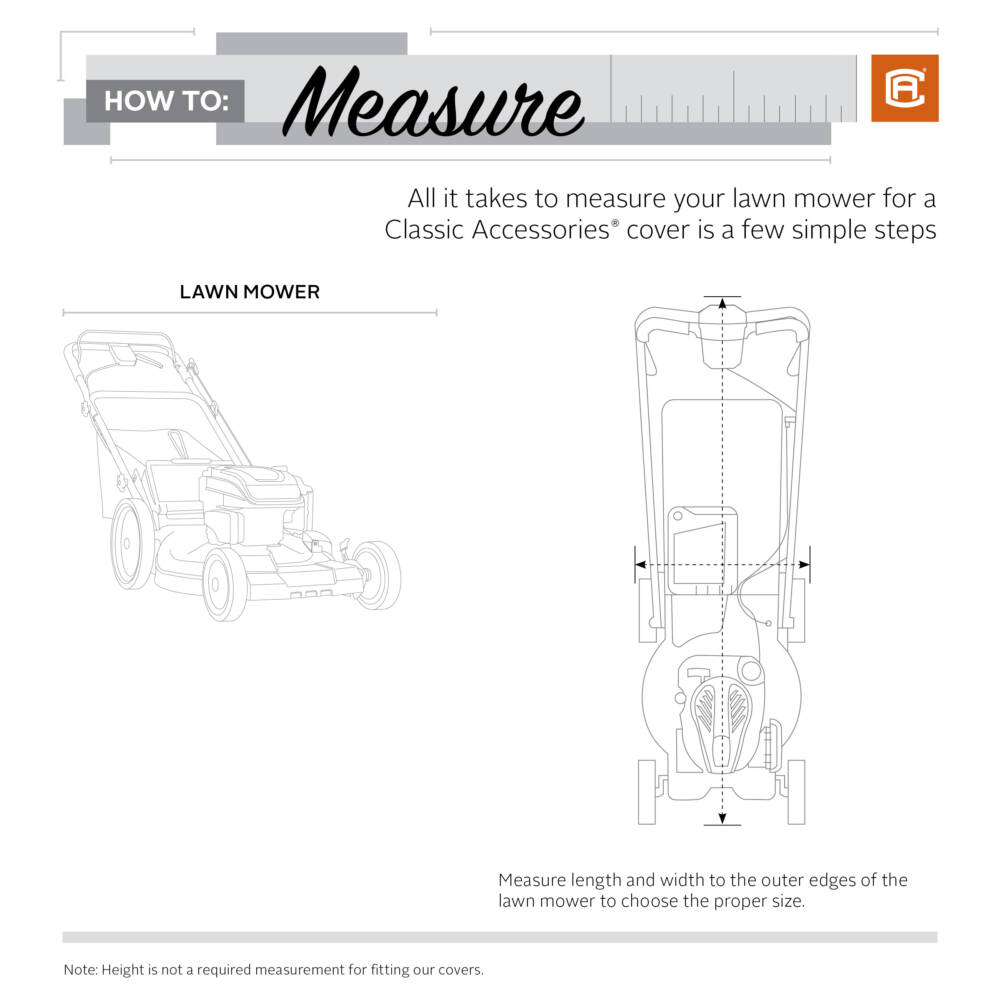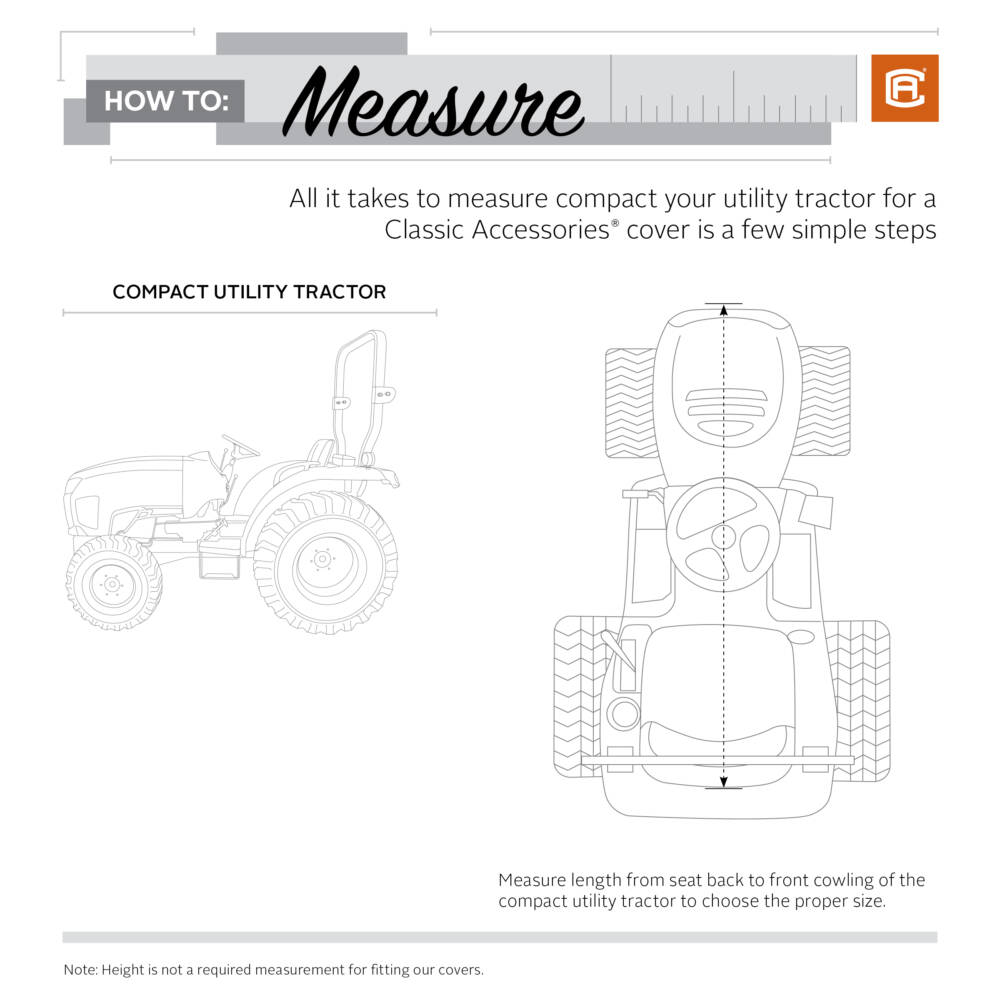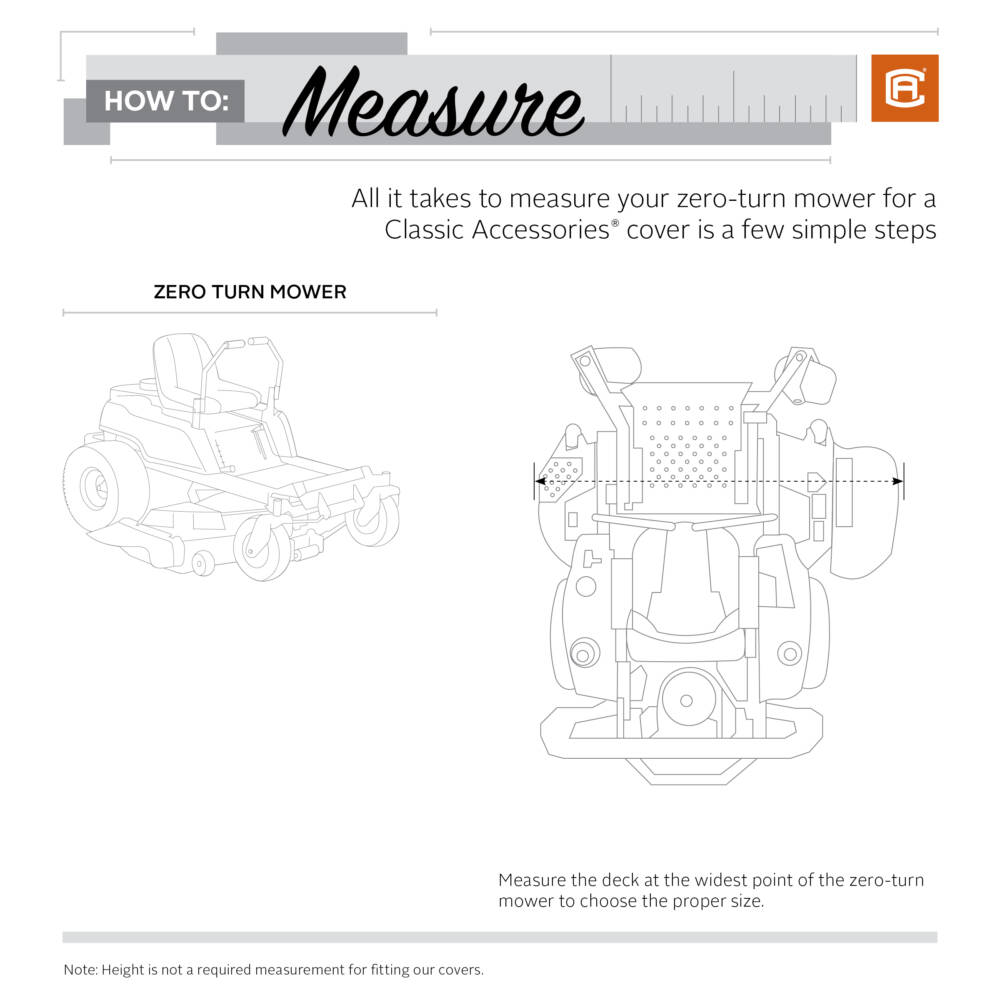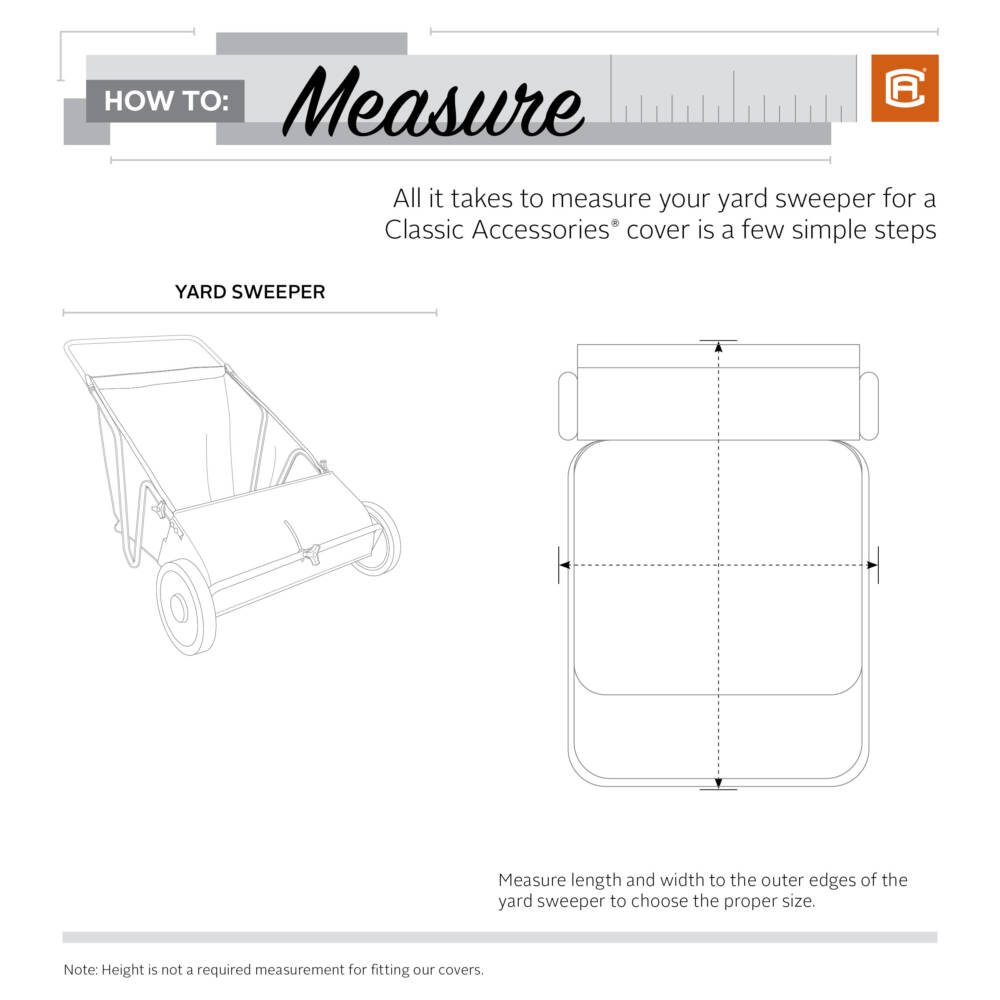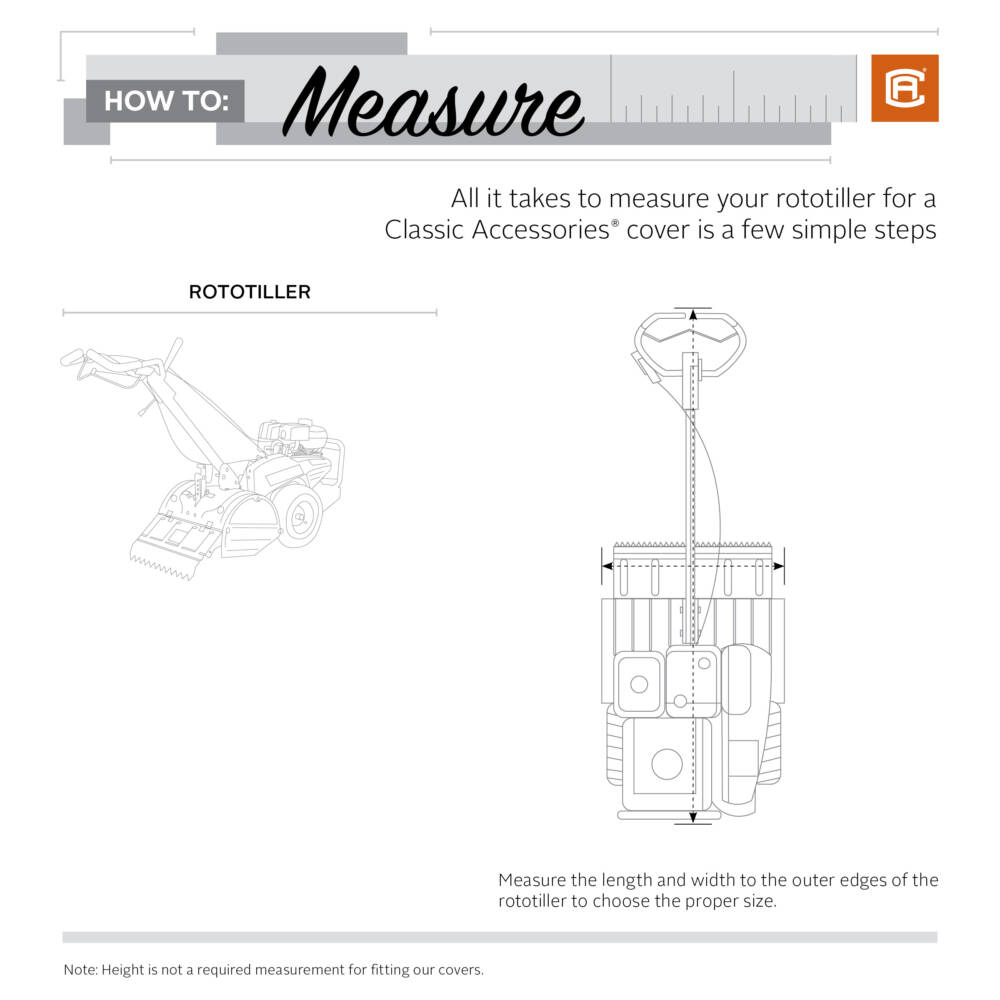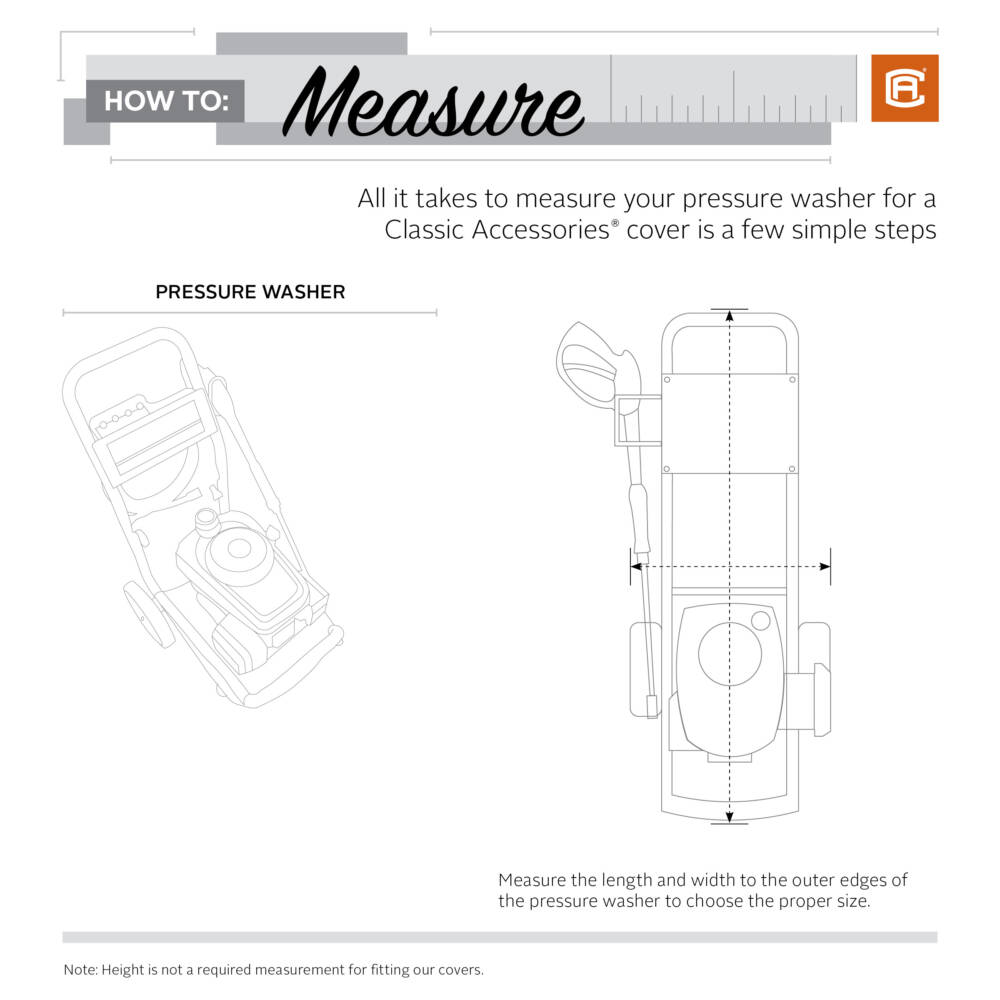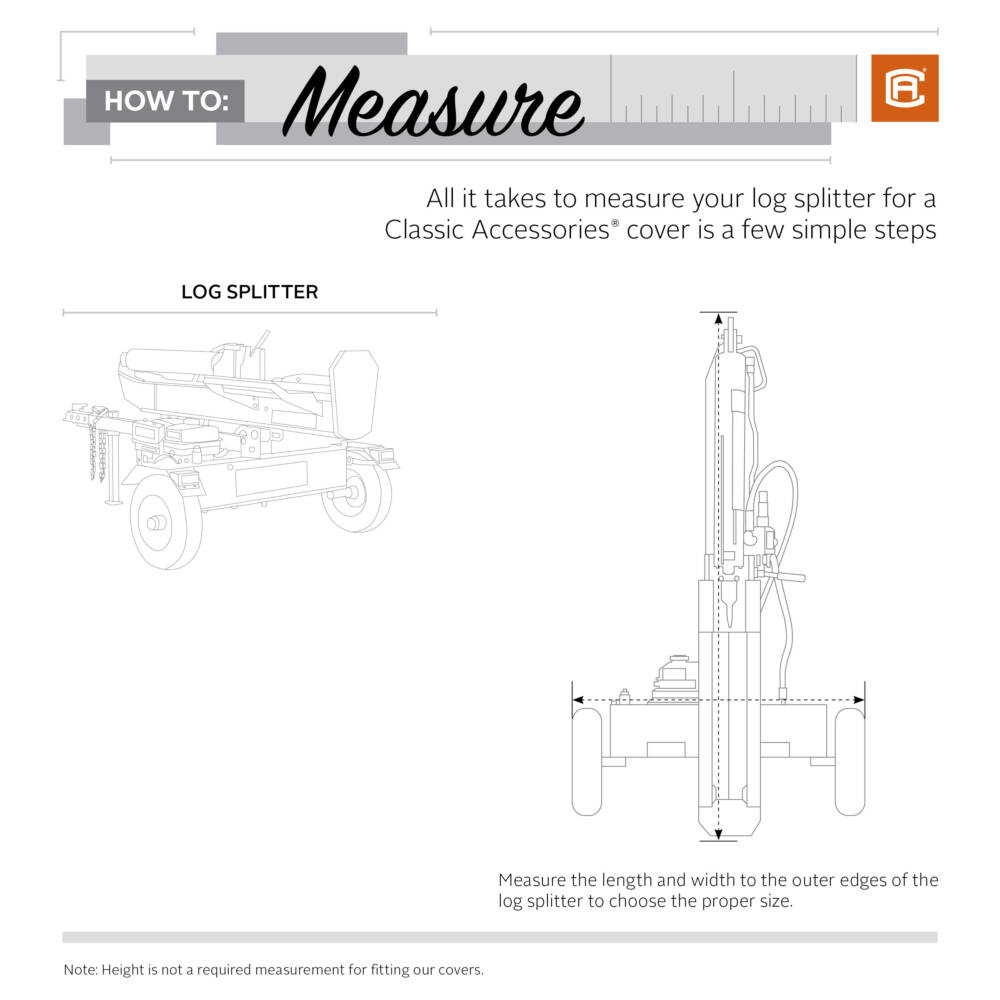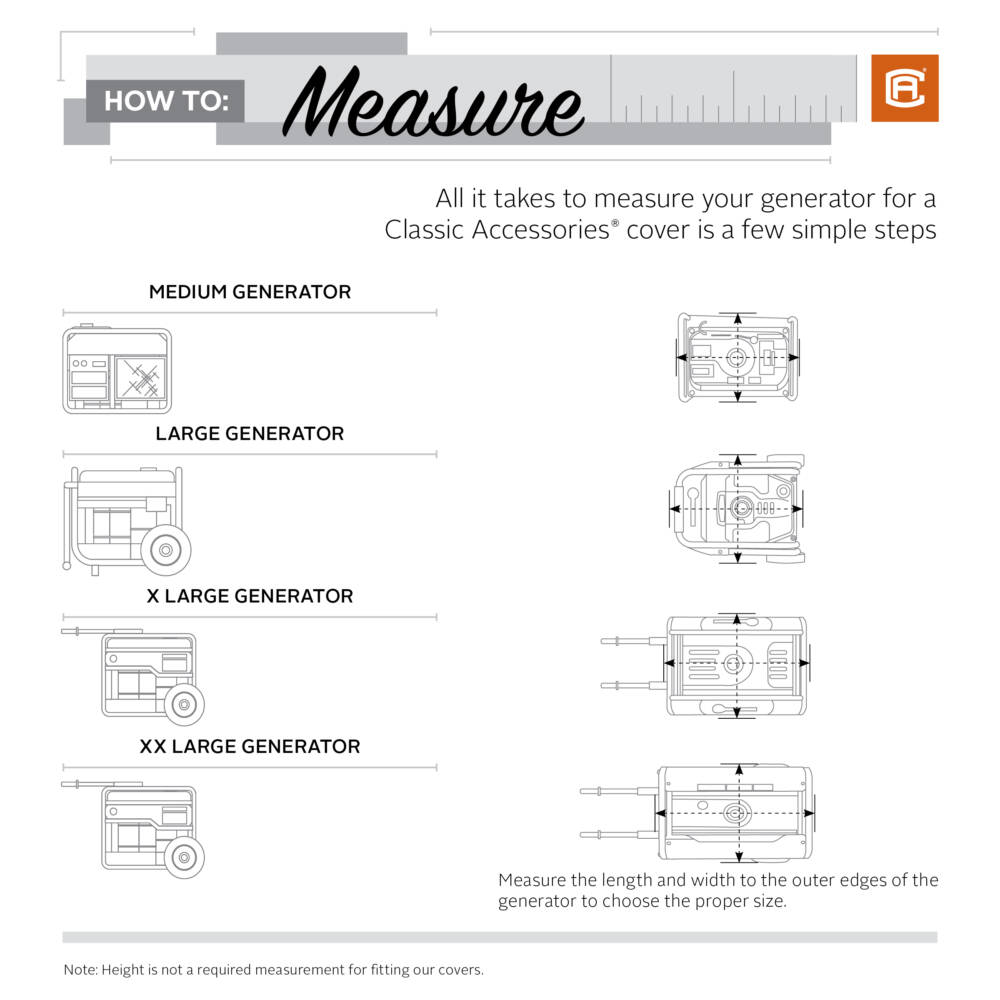 Tractor Seat with Armrests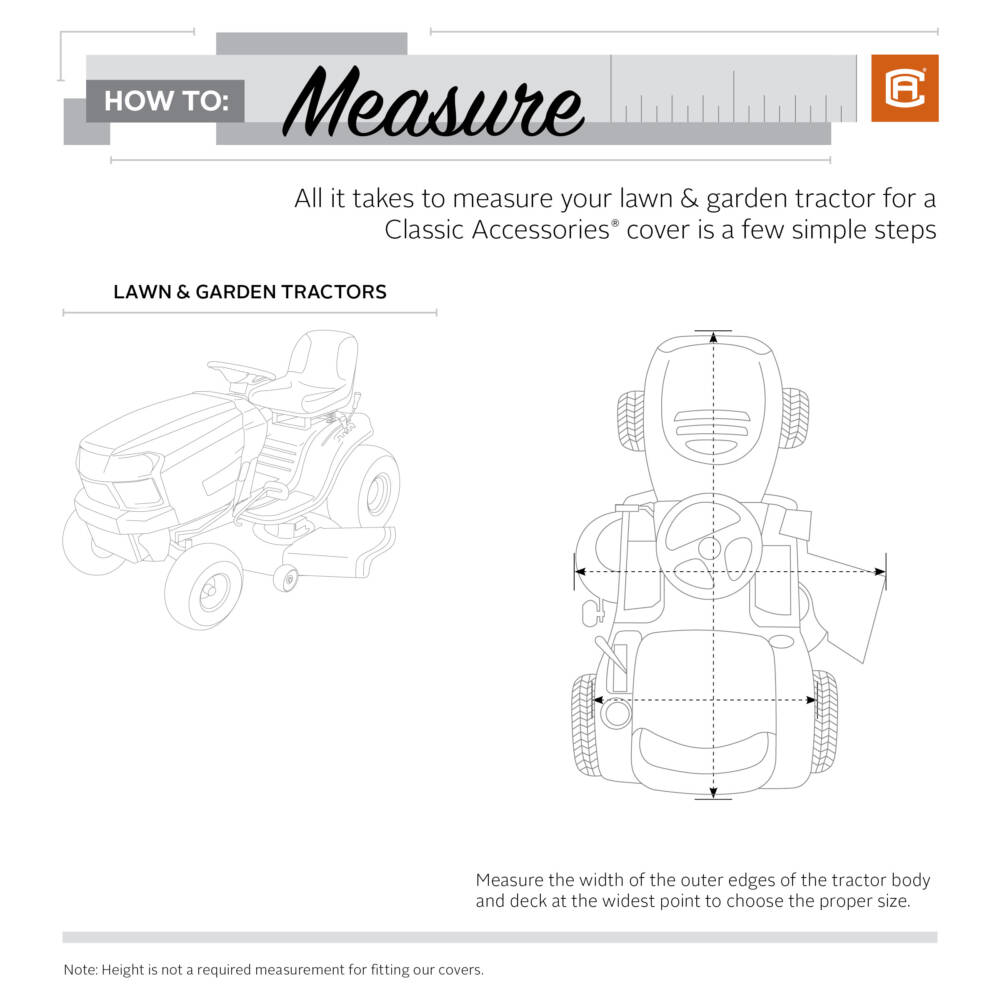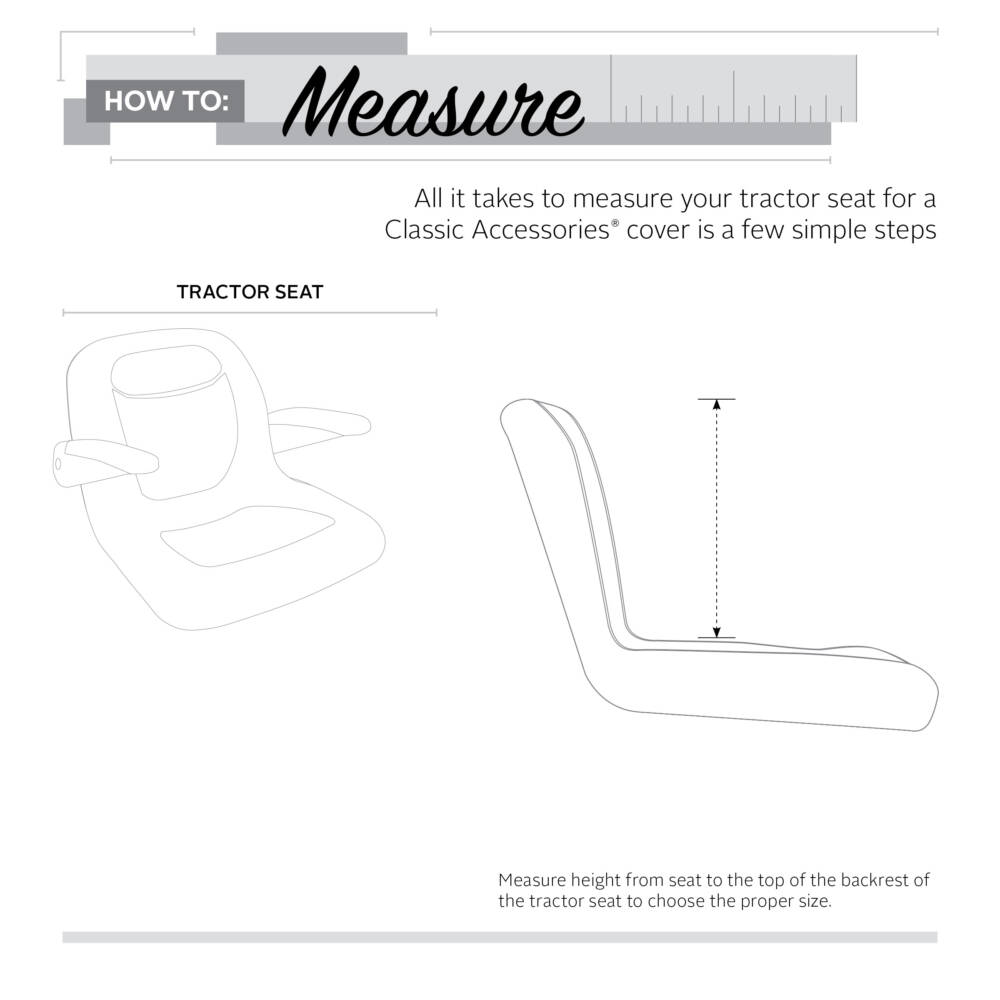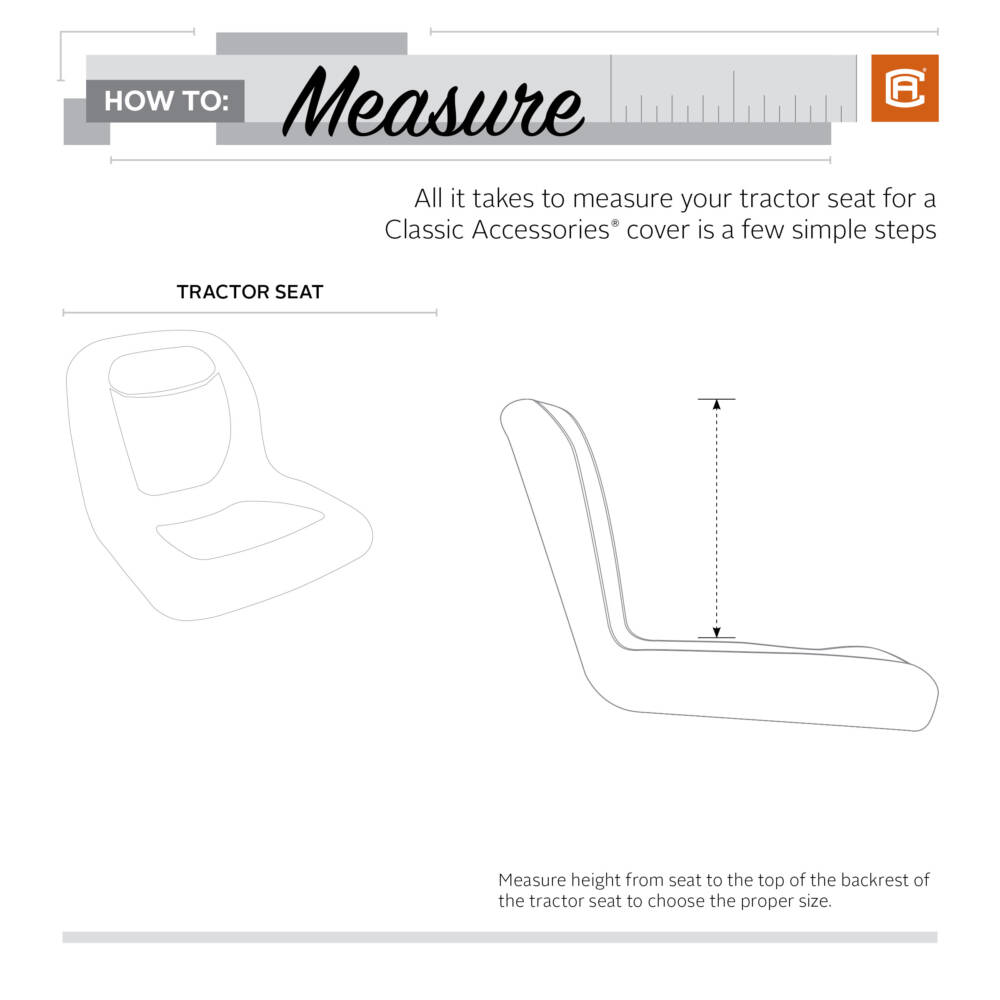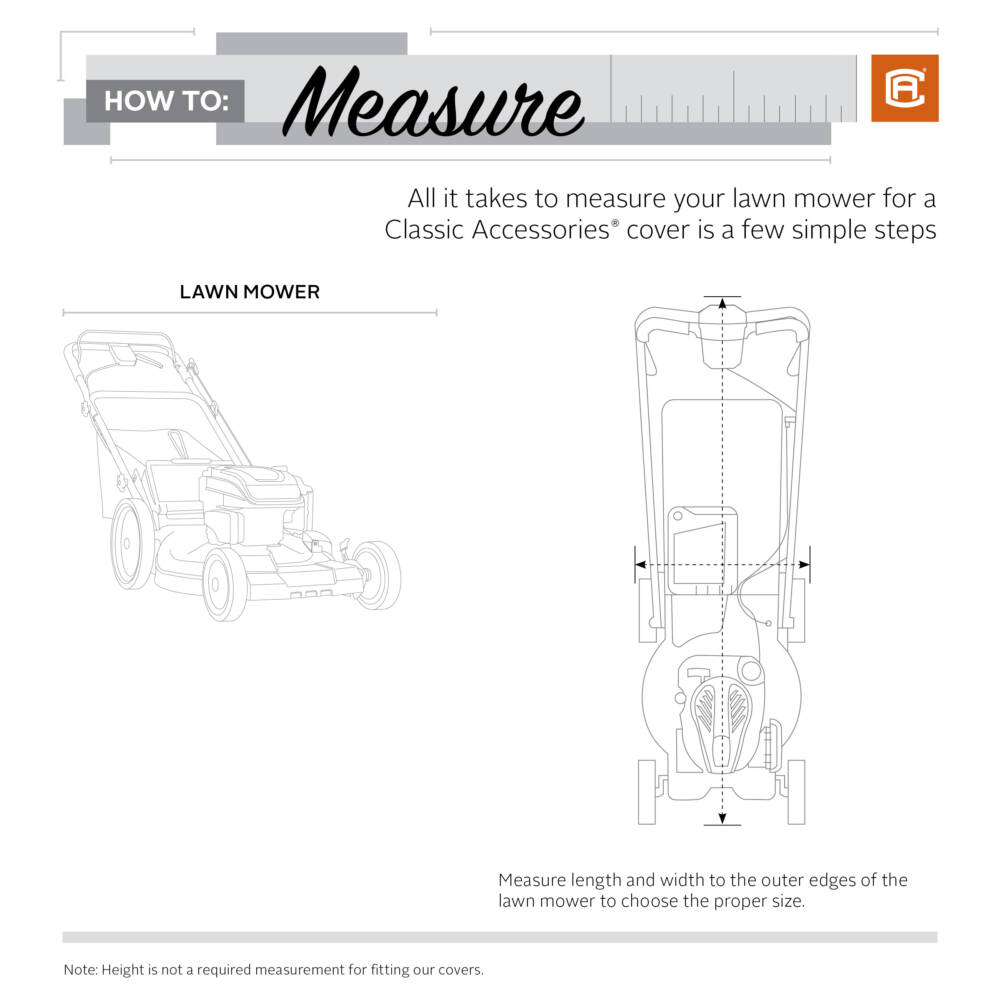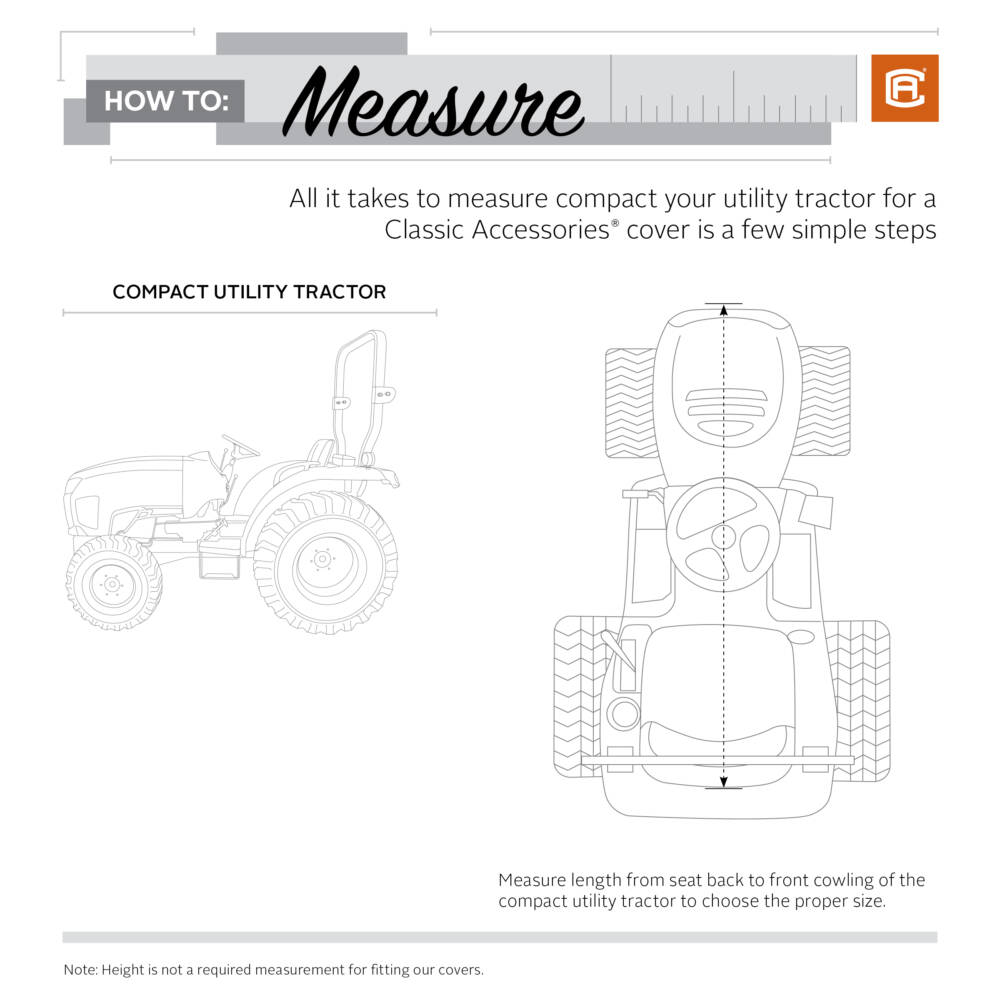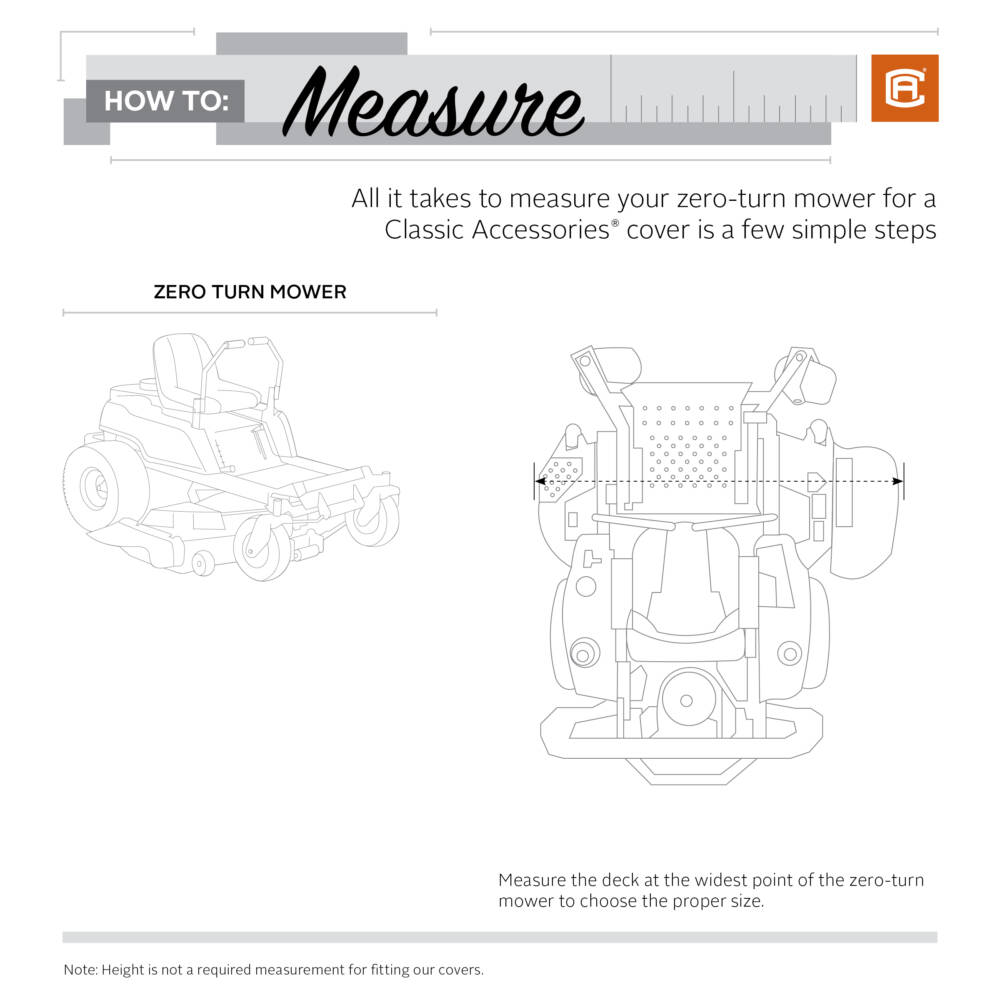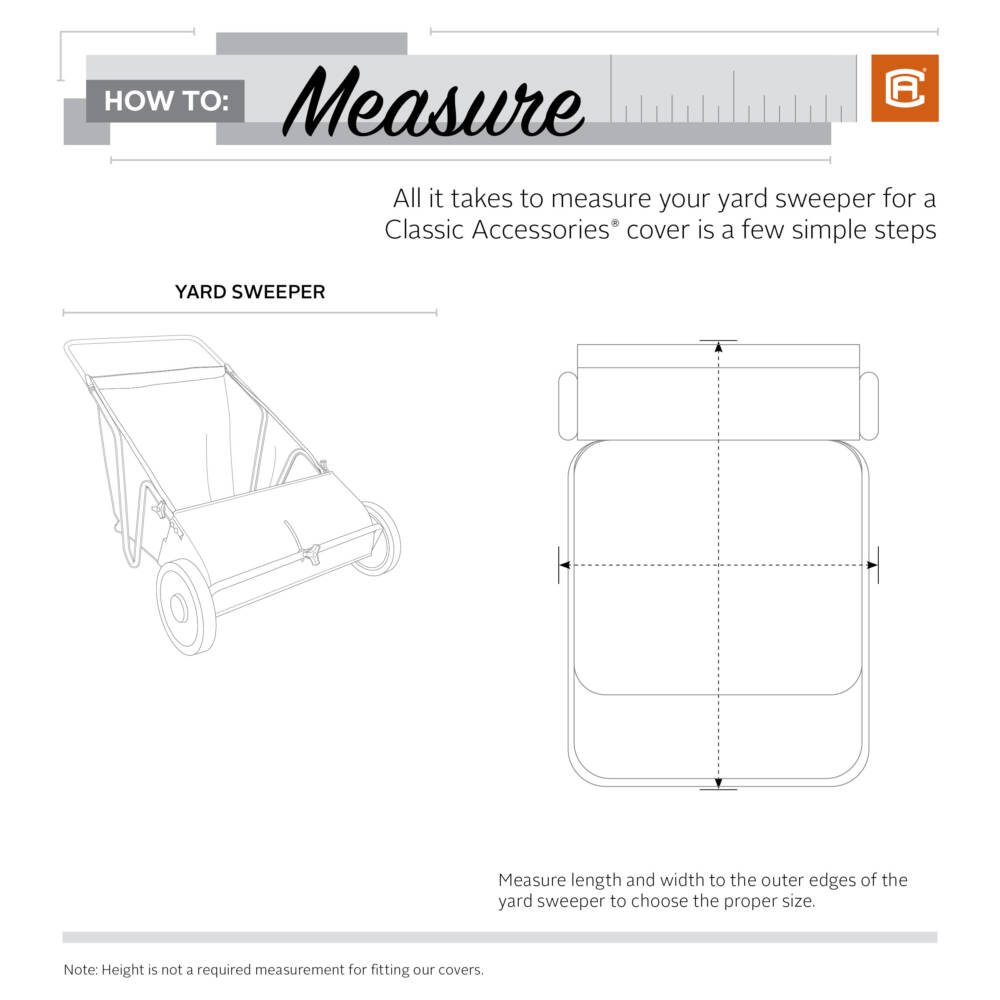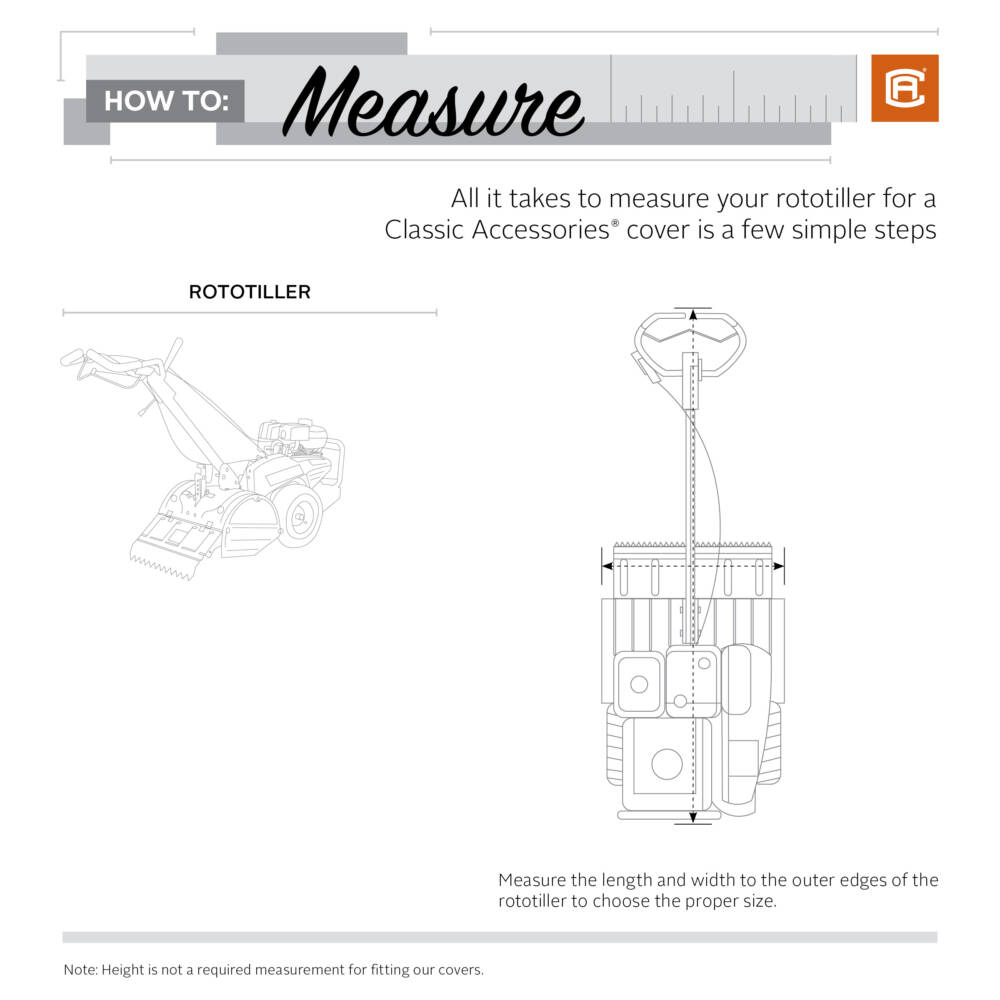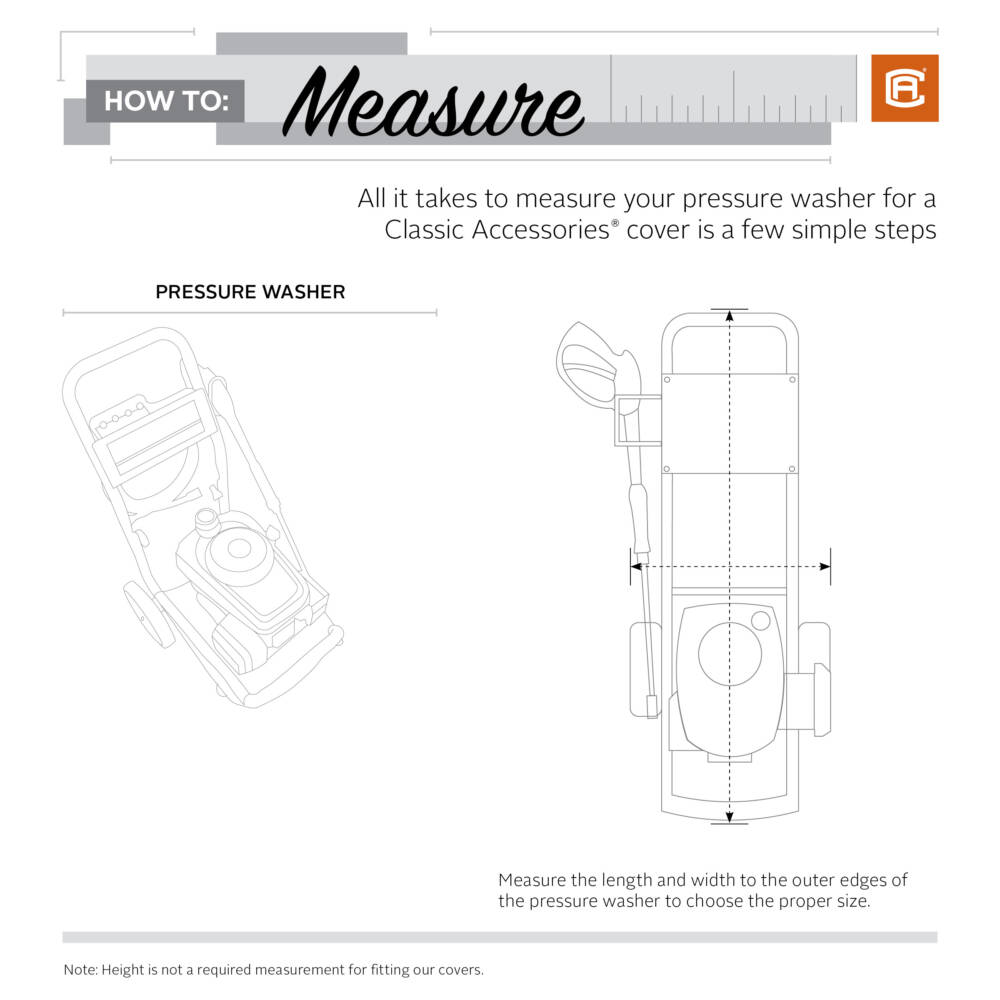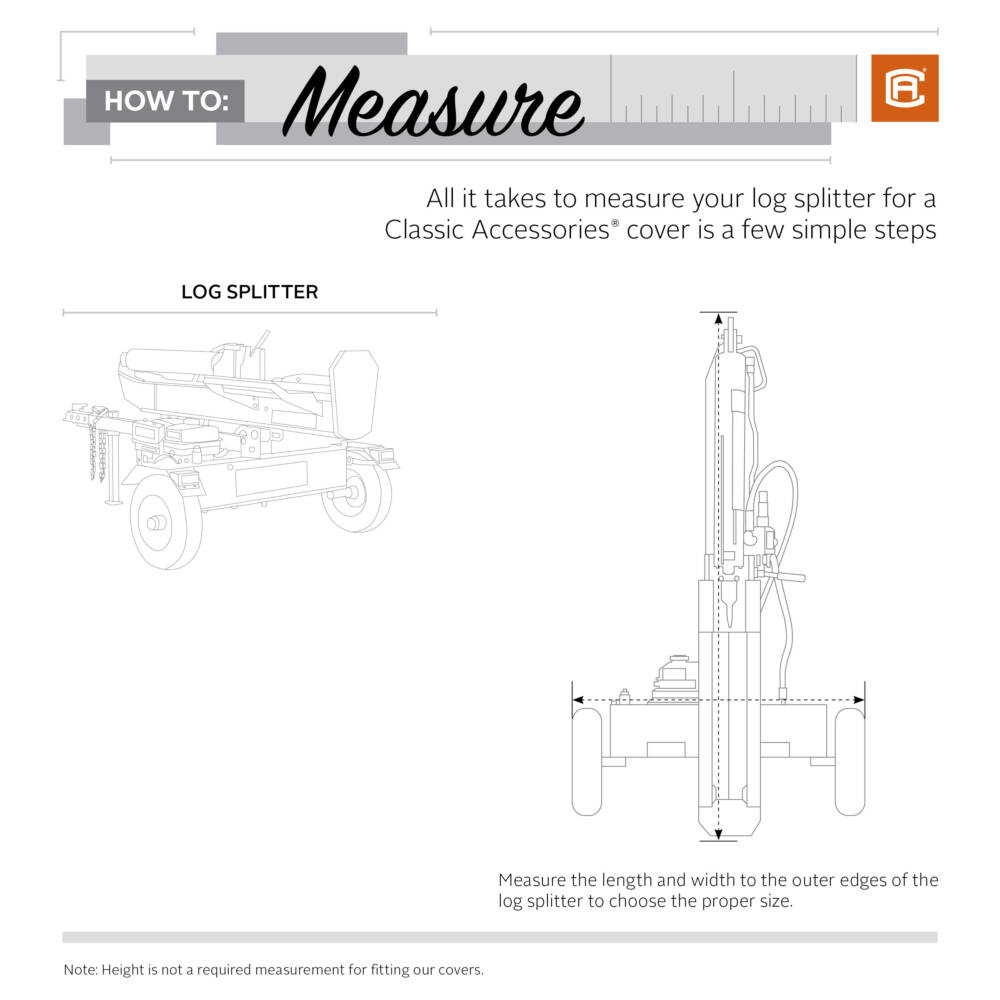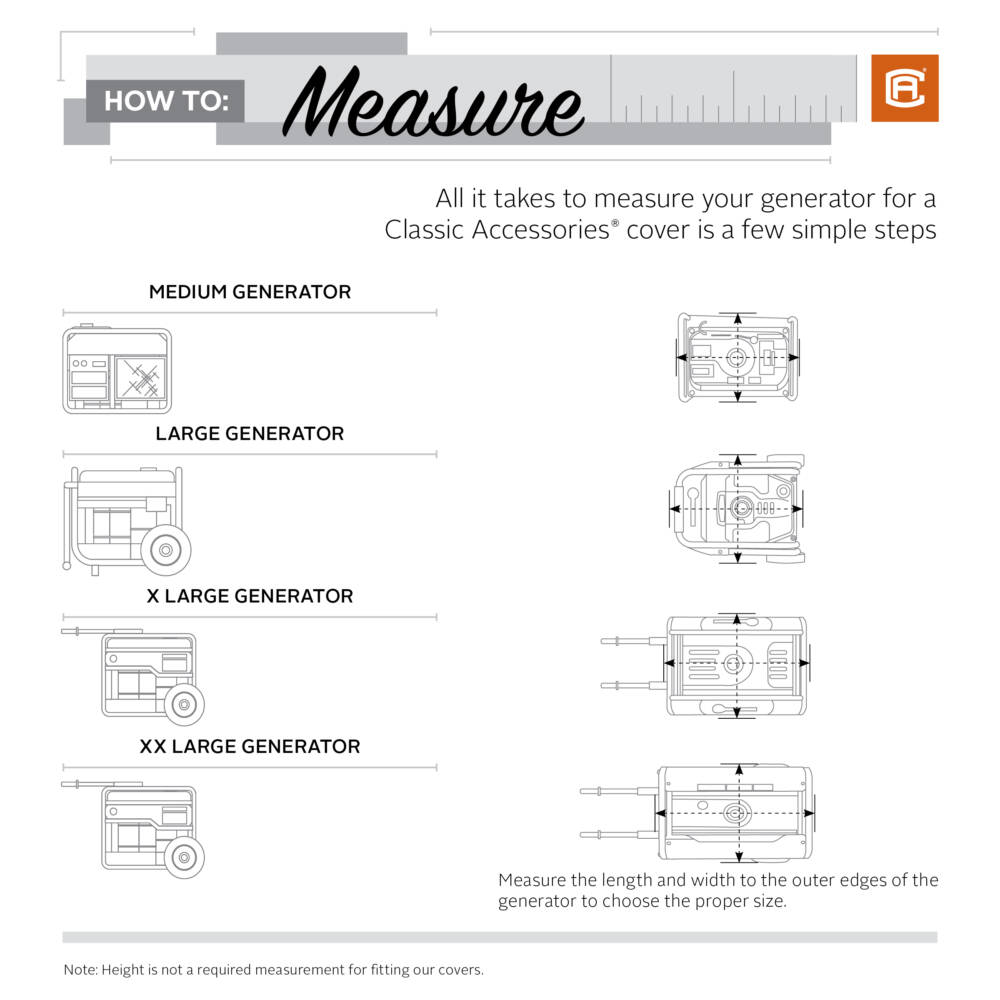 How to measure a Bicycle for a cover
It is important to measure the bicycle(s) to the dimensions they are in while at rest.
How to measure a log rack for a cover
As a note, when measuring your log rack cover, if your logs are on average longer than the rack, please measure to the outermost instance of the log(s).

---
Please feel free to reach out to one of our helpful Customer Service Representatives at 1-800-854-2315 Mon – Fri, 7:30 am to 4:00 pm PST if you have any additional questions regarding any topic related to our products. The Classic Accessories website also has information regarding warranty, as well as FAQs.