Why Cover A RV?
Jump to "How to Measure a RV for a Cover"
RV's are more than a box sitting in your driveway. They are exploration vehicles, the best way to get away, your home away from home. As such, they deserve more reverence than a box. They deserve a cover. RV covers….
Provide protection from damaging UV rays
UV rays can crack the paint and fade the finish on your RV
Help keep nature out
Sitting in your yard or driveway, your RV awaits its next adventure. Typically, RV's will sit for several seasons waiting for spring to allow to time and weather to really travel. During this movement hiatus, your RV is exposed to all kinds of elements. After ensuring your RV is properly winterized, cleaned and dried, applying a cover helps keep dirt, pollen, leaves and water from directly hammering your RV. For additional cleaning tips, click here.
Note: Due to the Gel Coat Finish on some RVs (especially fiberglass RVs), clouding may occur after extended use of a cover. If spotting or clouding appear after using a storage cover, clean and wax the vehicle to remove any trapped environmental pollutants like dirt and moisture. To prevent reoccurrence, clean and apply a top quality wax between 2 and 4 times a year, depending on the level of exposure to the elements.
Reduce cleaning time
While you did spend the time cleaning the RV in the winterization process, covers will help speed up the spring clean immensely by limiting the dust, debris, pollen, and leaves that find their way onto your RV and sit.
Help deter pests
Rodents and other critters are known to burrow or make nests in your RV. While covers cannot totally prevent an invasion, and cannot prevent you from trapping animals in your RV, they do add a layer between the outside and your RV. This would, ideally make it more difficult for a mouse to find its way into your under-cabinet and under-bed storage areas to nest in the backup fishing gear and towels to make its winter home.
Aesthetics
For those with strict HOAs or less than perfect campers, covers provide a tidy, and pleasing look to your outdoor space.
Also consider other RV accessories to get similar benefits of reducing UV exposure to your steering wheel, dashboard, and tires. Our tire covers are available in a variety of sizes. if you have any questions, please reach out to one of our helpful Customer Service Representatives at 1-800-854-2315.
---
How to Measure a RV for a Cover
According to Lisa Zuroff, one of our customer service representatives, RV covers are a hot topic for customer support. Many of the questions they receive revolve around fit and how to measure. Here are three measurement tips for Classic Accessories RV Covers from our Customer Service Team:
Height: Measure from the top of your RV to the ground. Do not include the air conditioning unit on the top of the RV in this measurement.
Length: Measure bumper to bumper. Do not include the tongue and hitch in the measurement.
Customer Service also recommends not using the manufacturer's measurements, because the manufacturer will account for elements that are not part of the main body. This happens quite often for any trailer with a tongue and hitch as oftentimes the listed manufacturer's measurements include them (because it's part of what you are towing behind you). It is instead recommended to see what your measurements are by physically measuring the RV, which is not the easiest task. We highly recommend having a team (or at least partner) to help with the measuring process.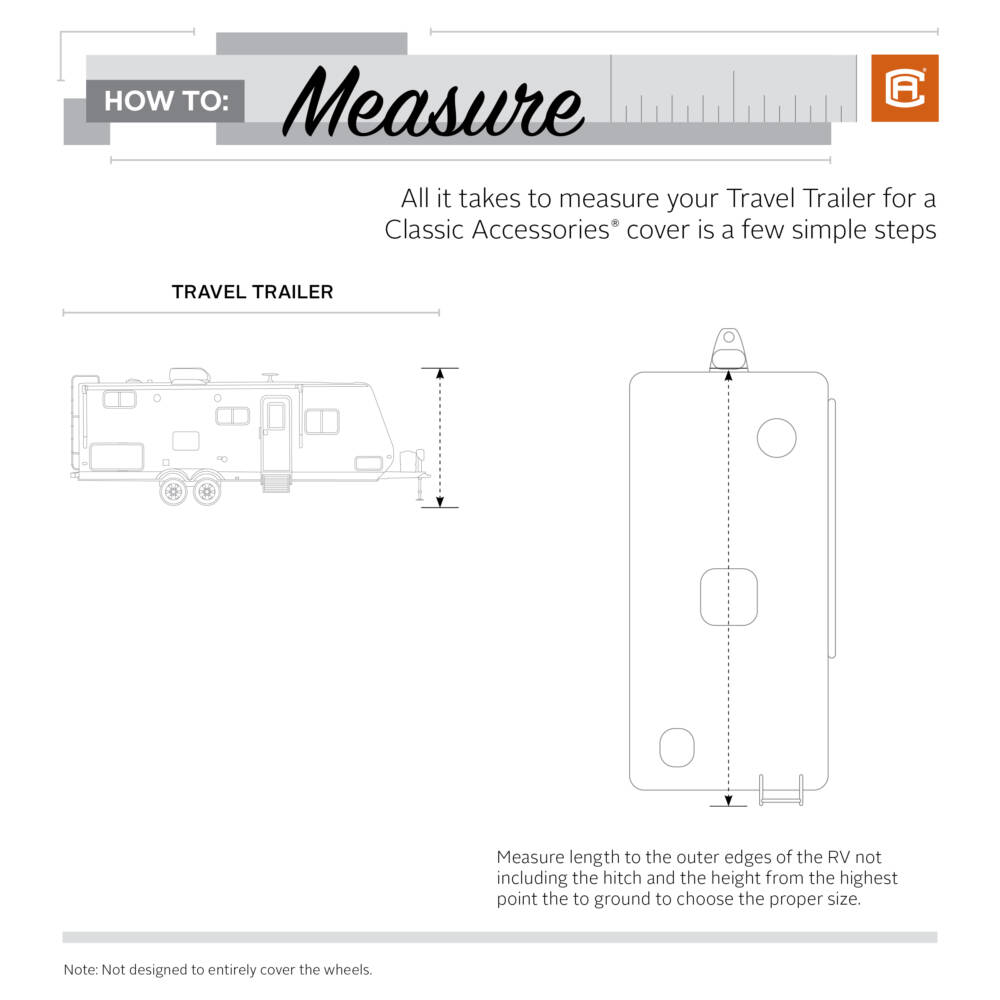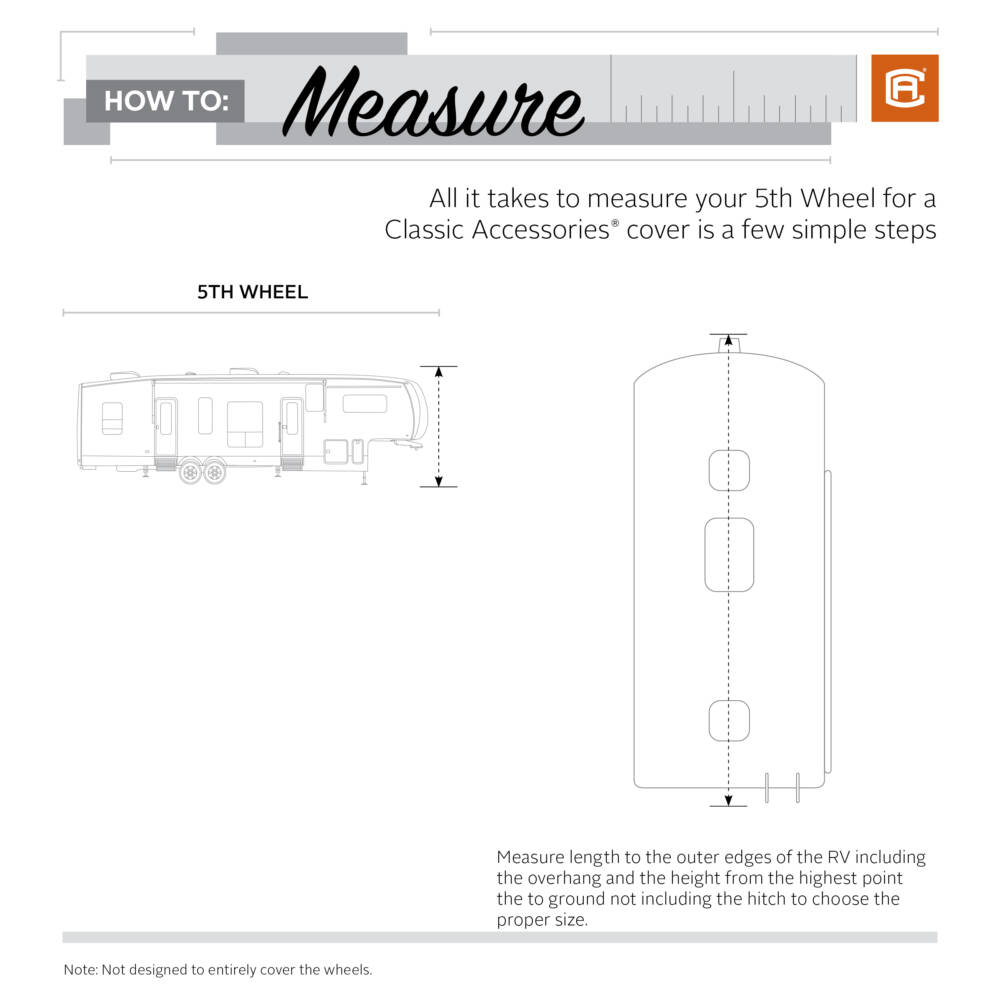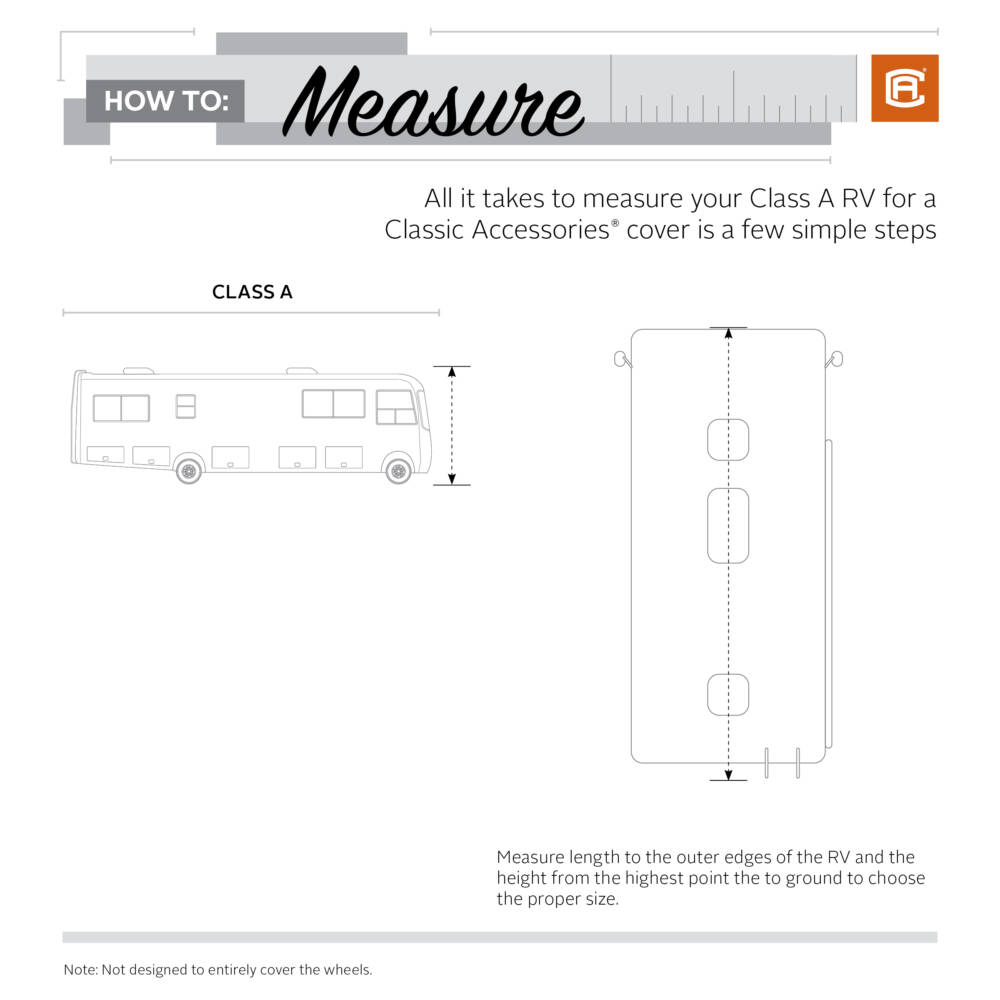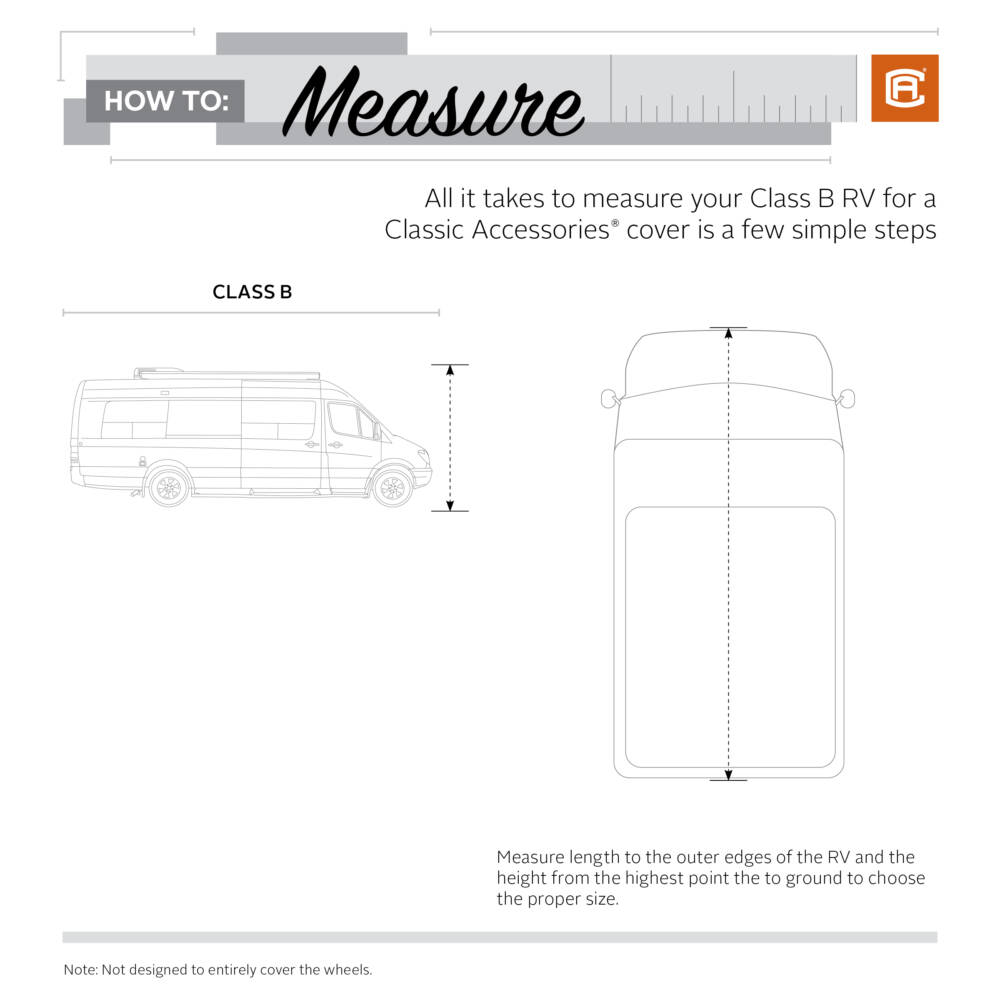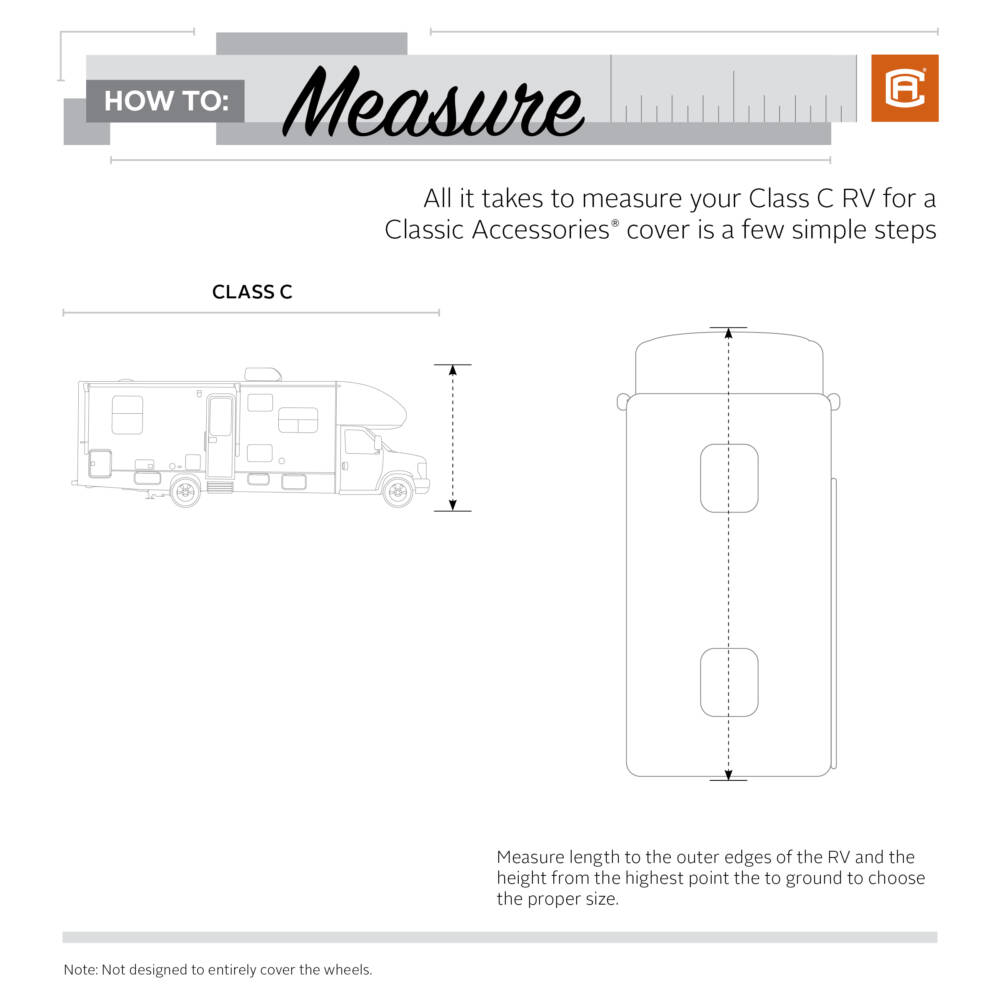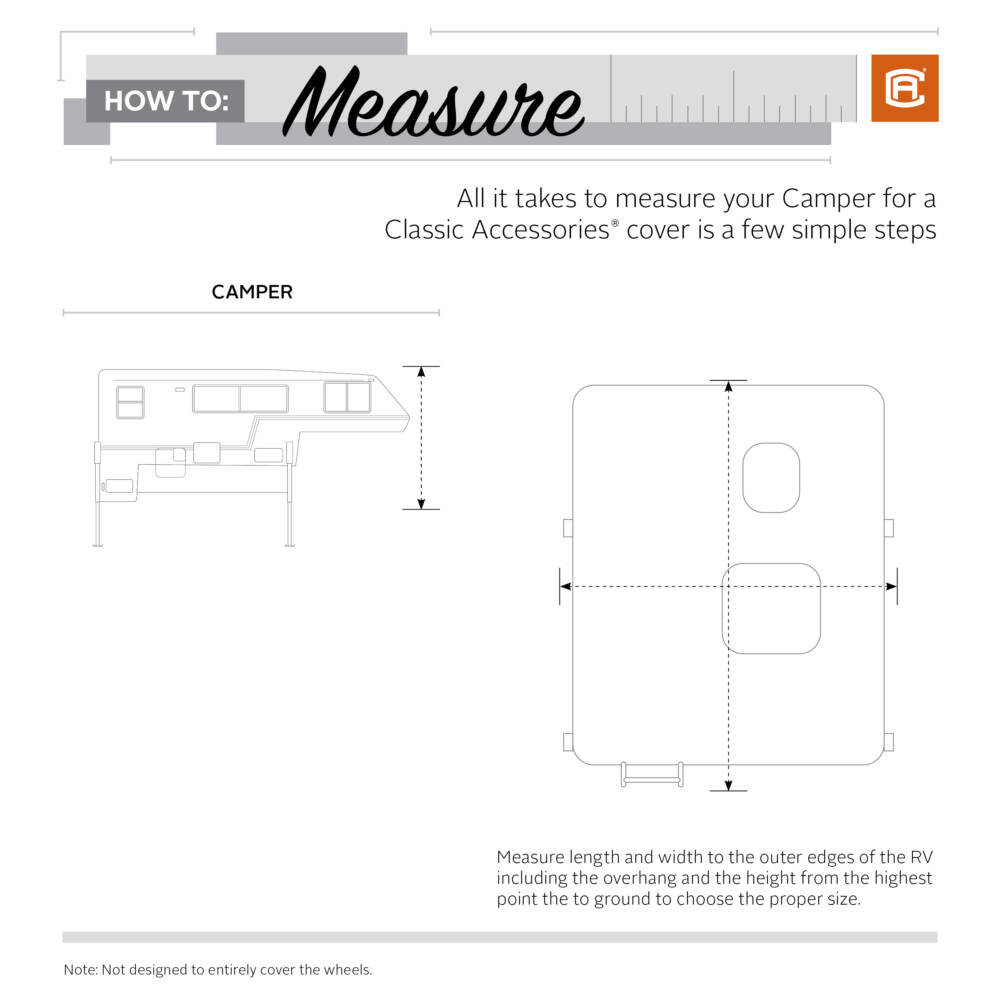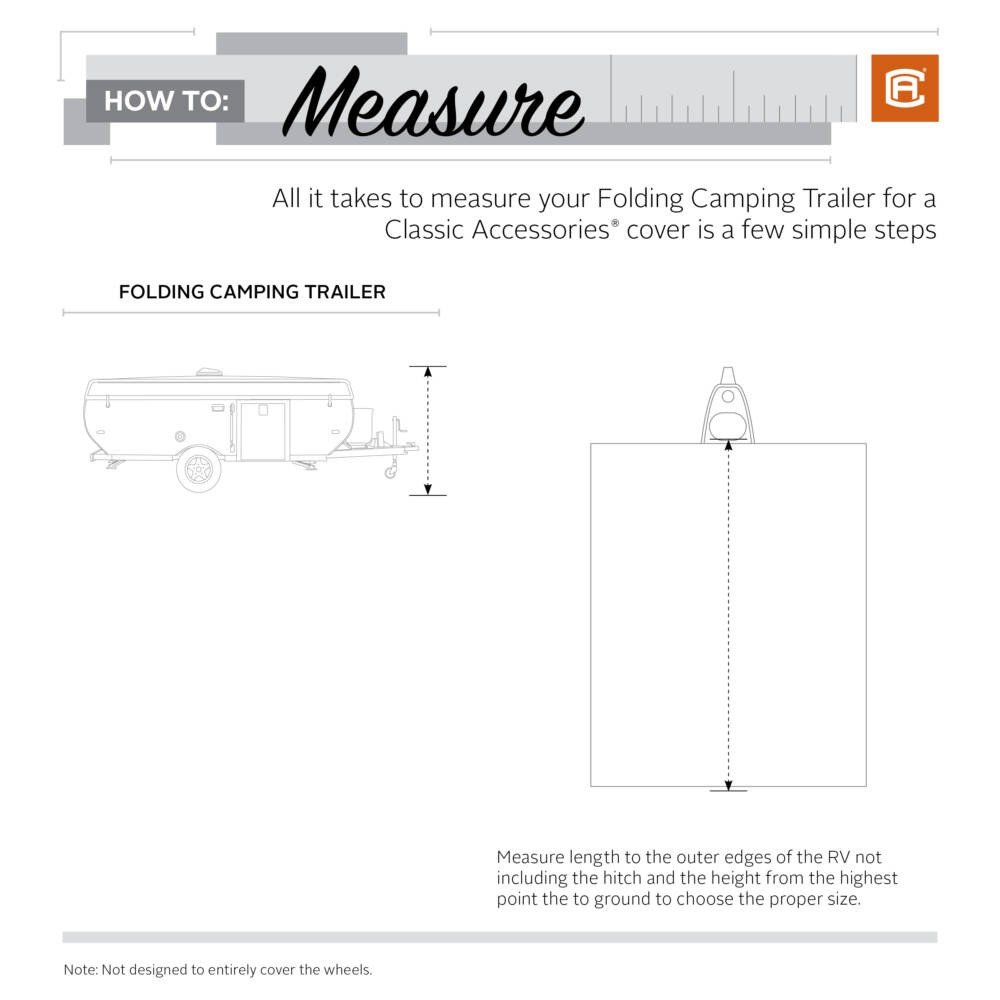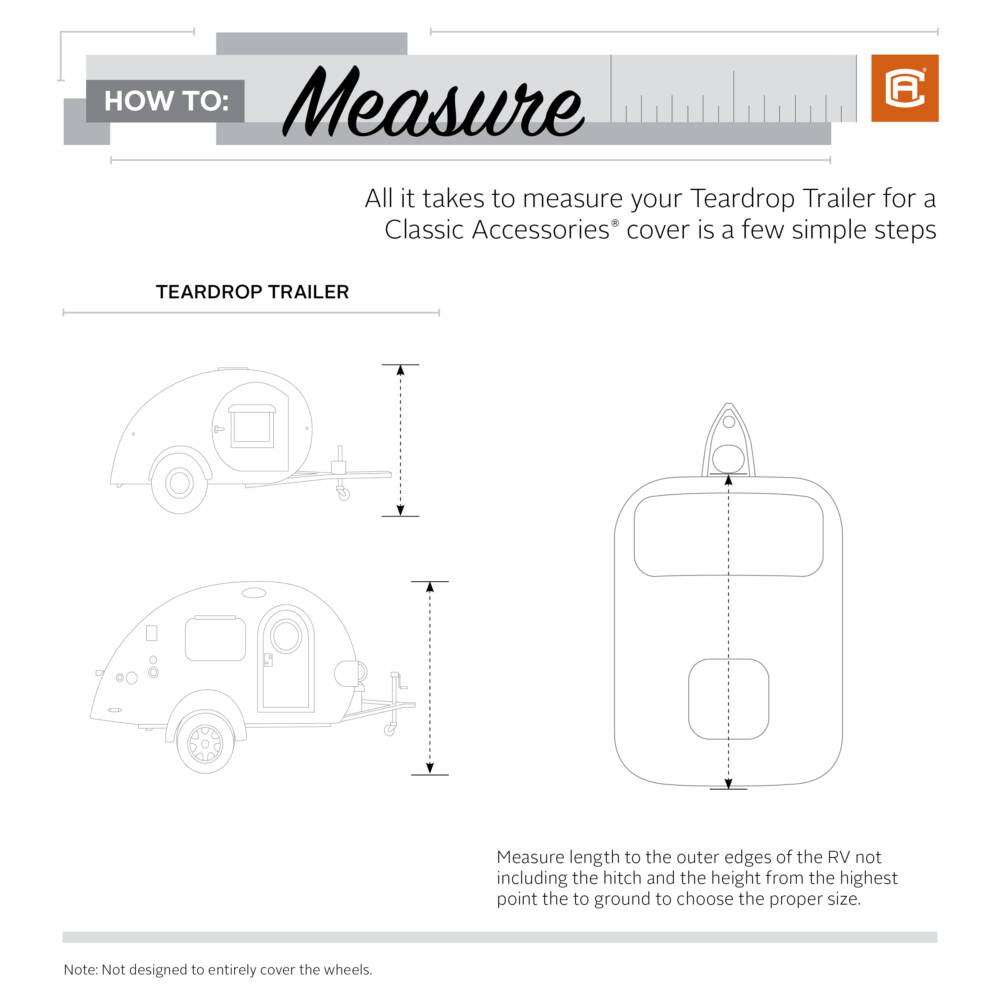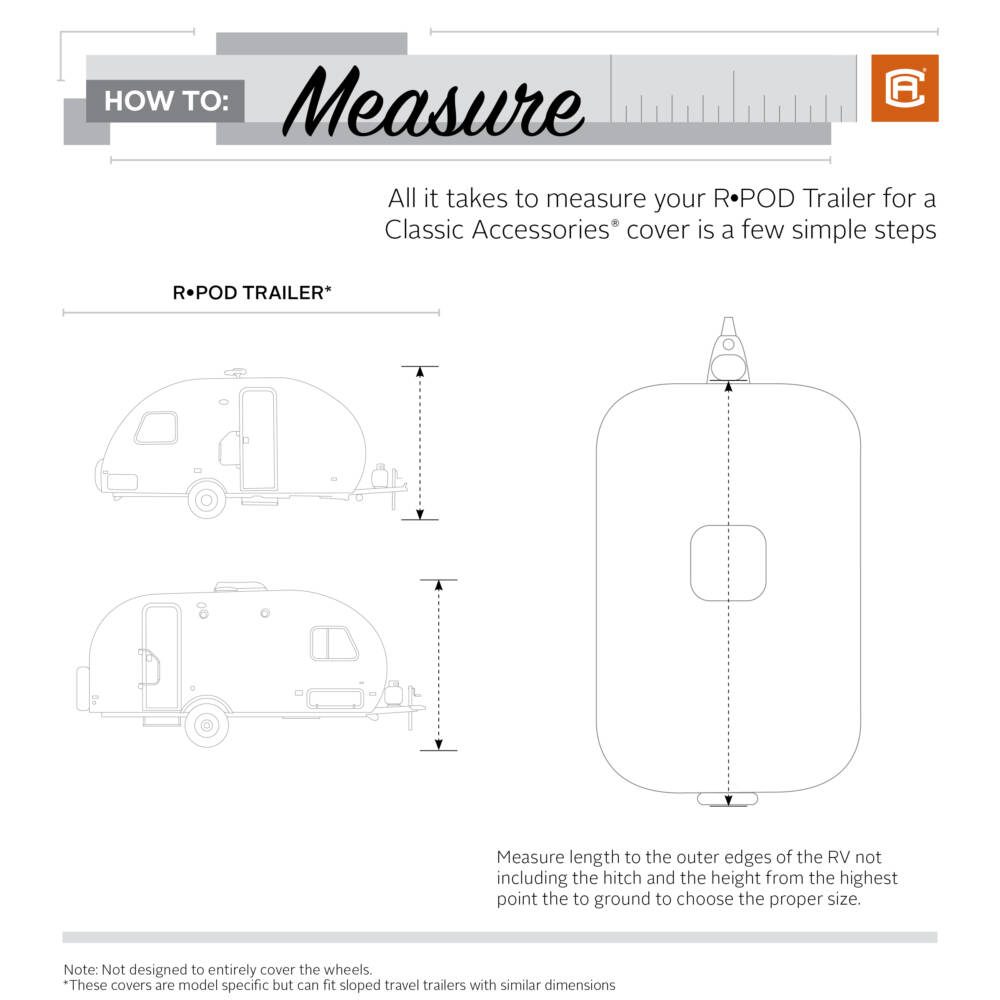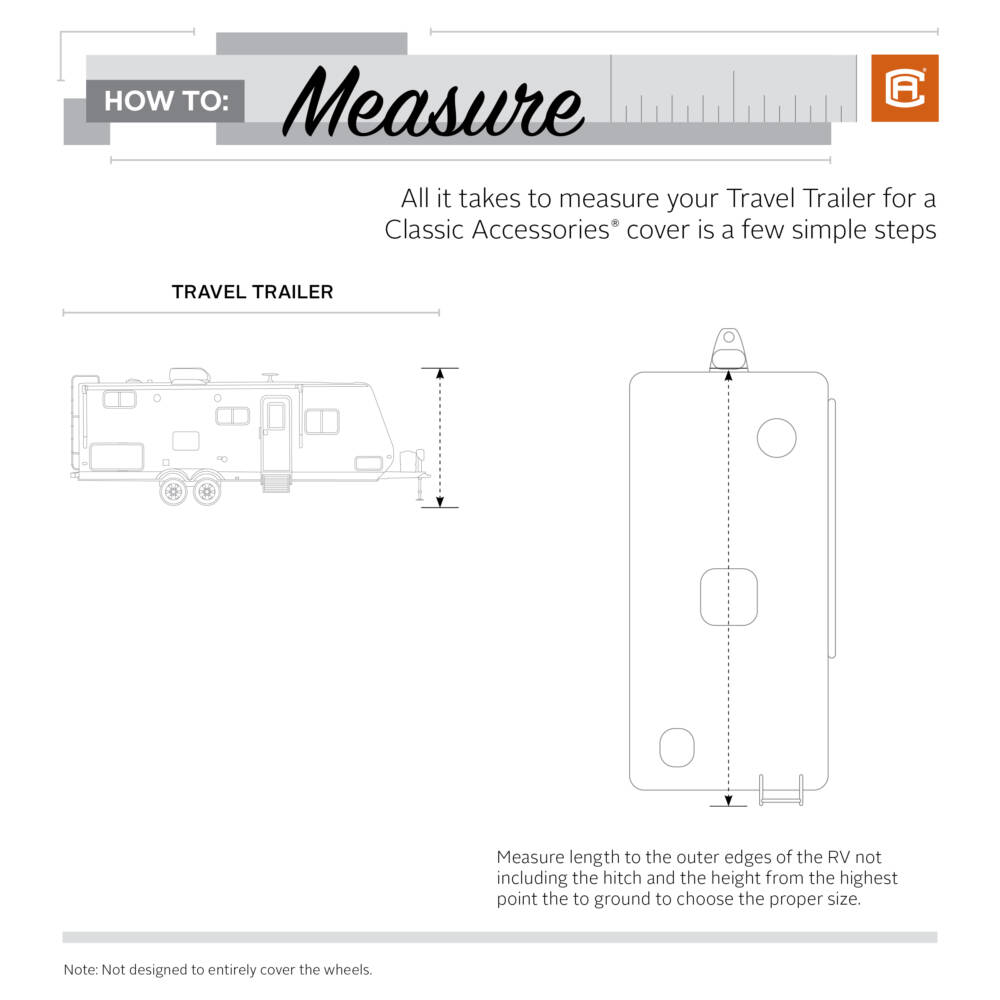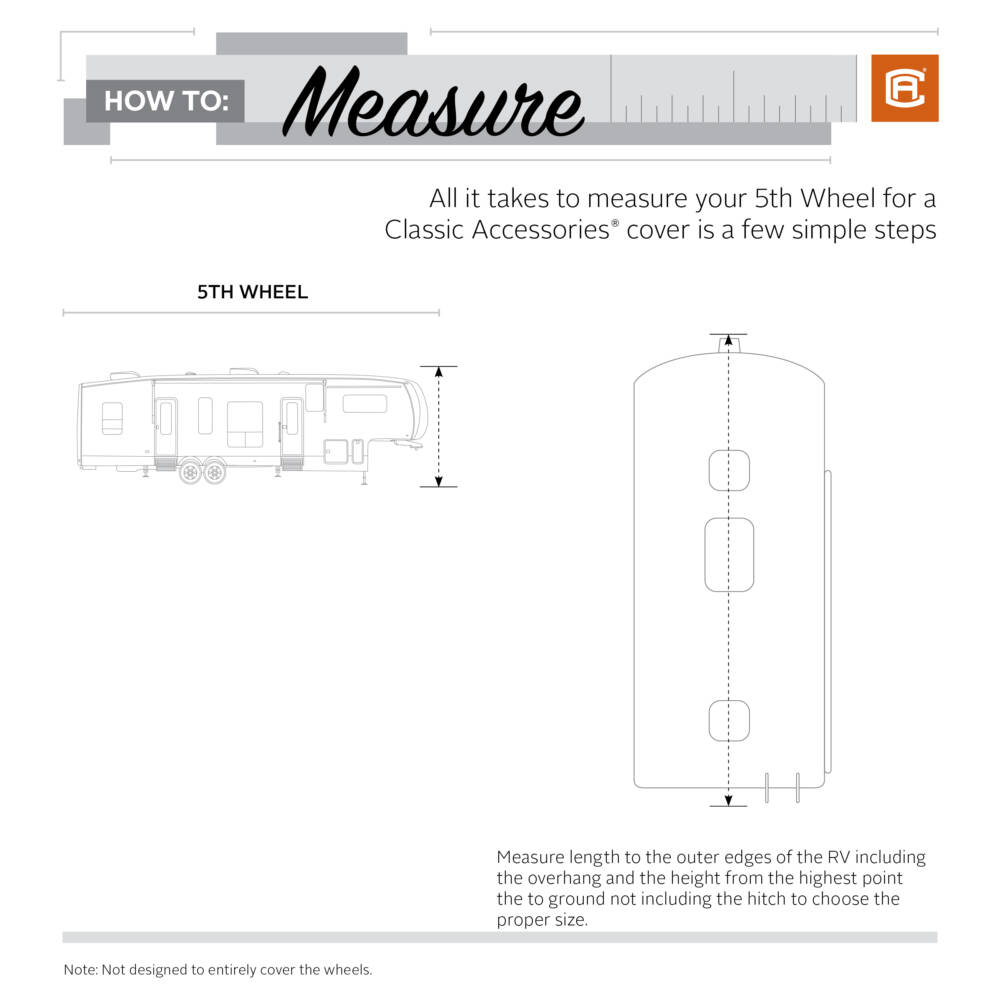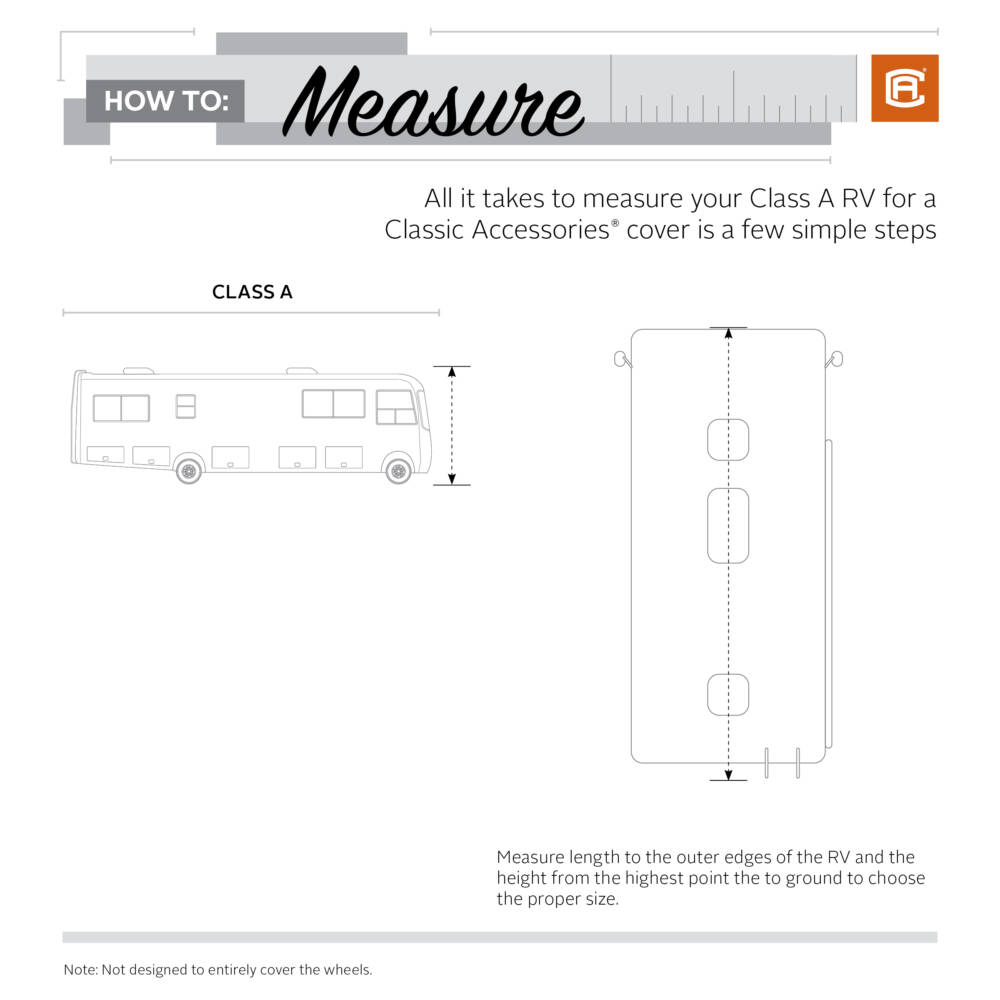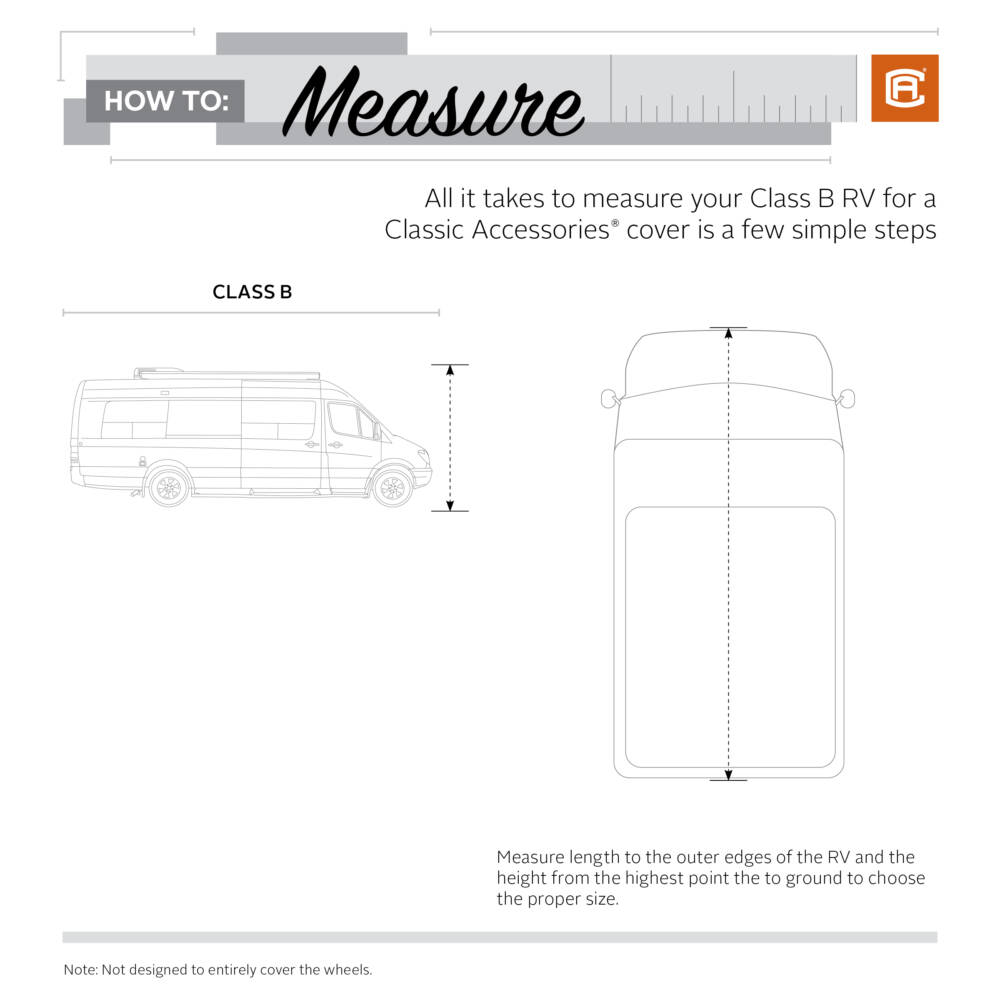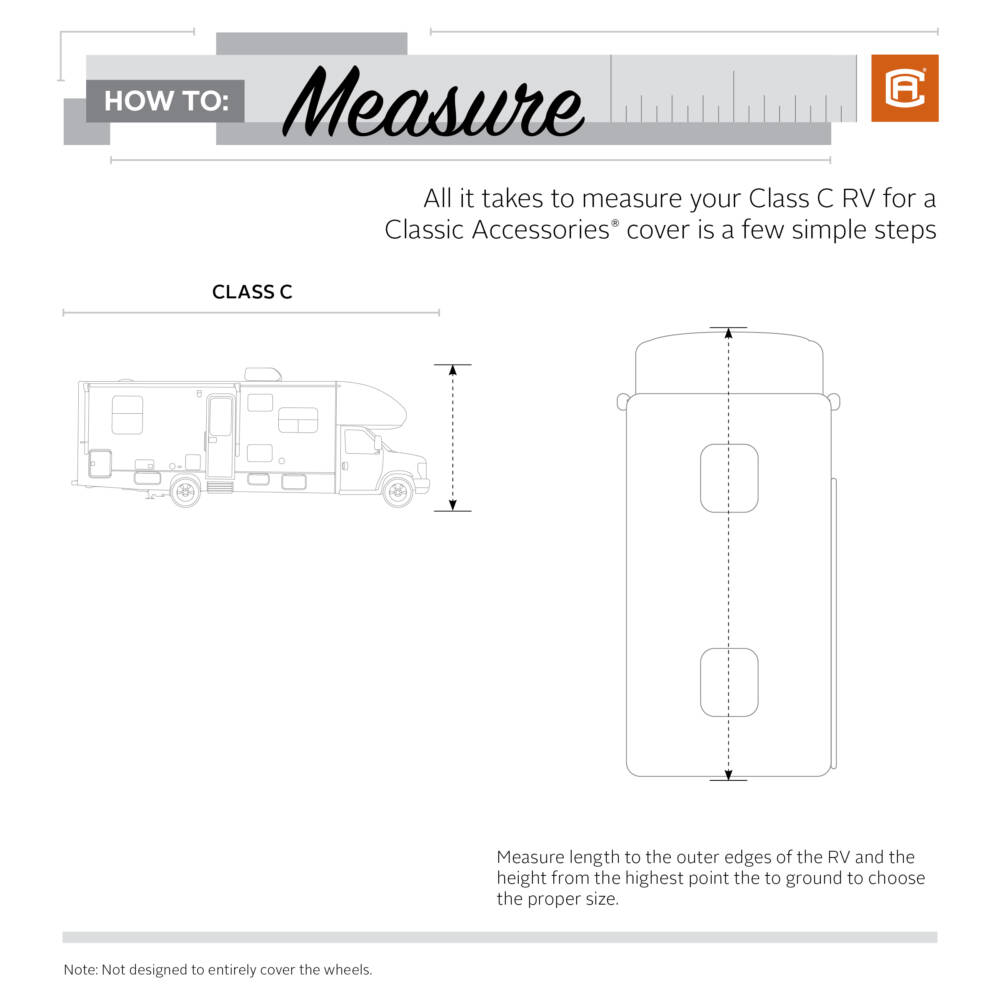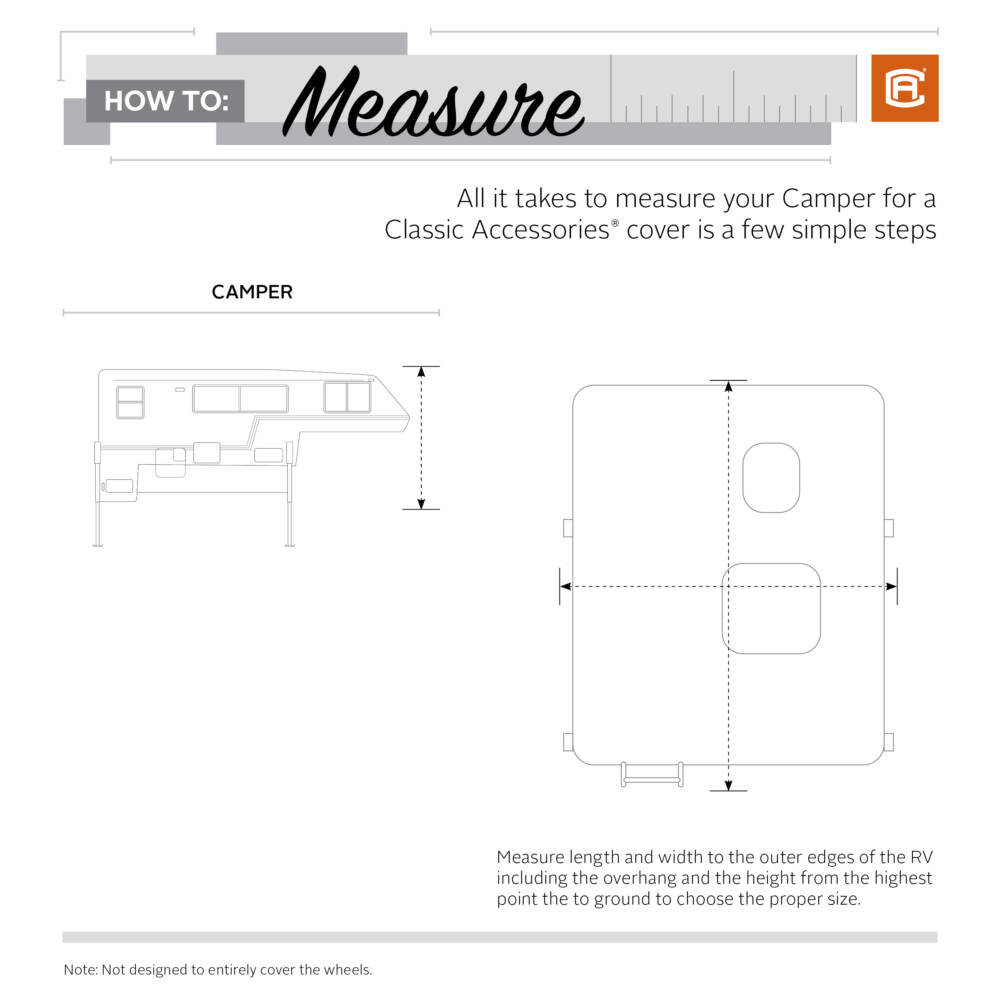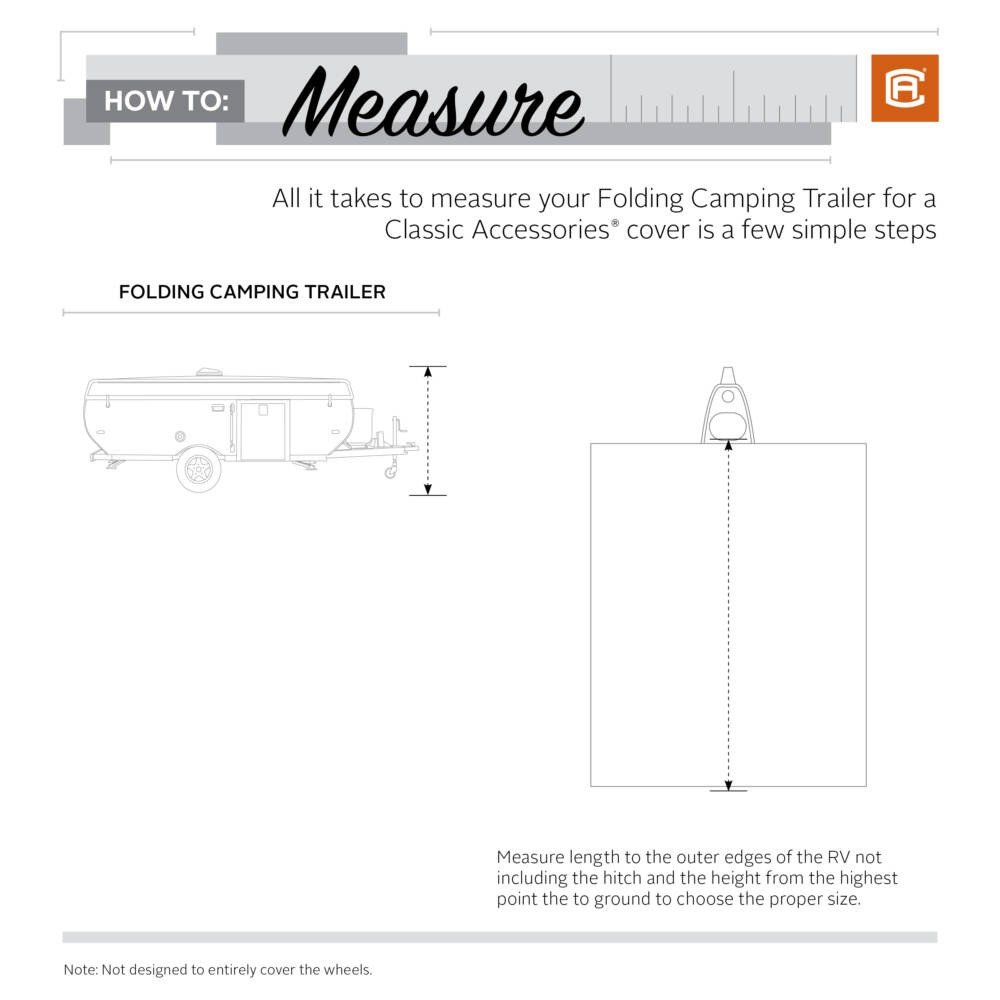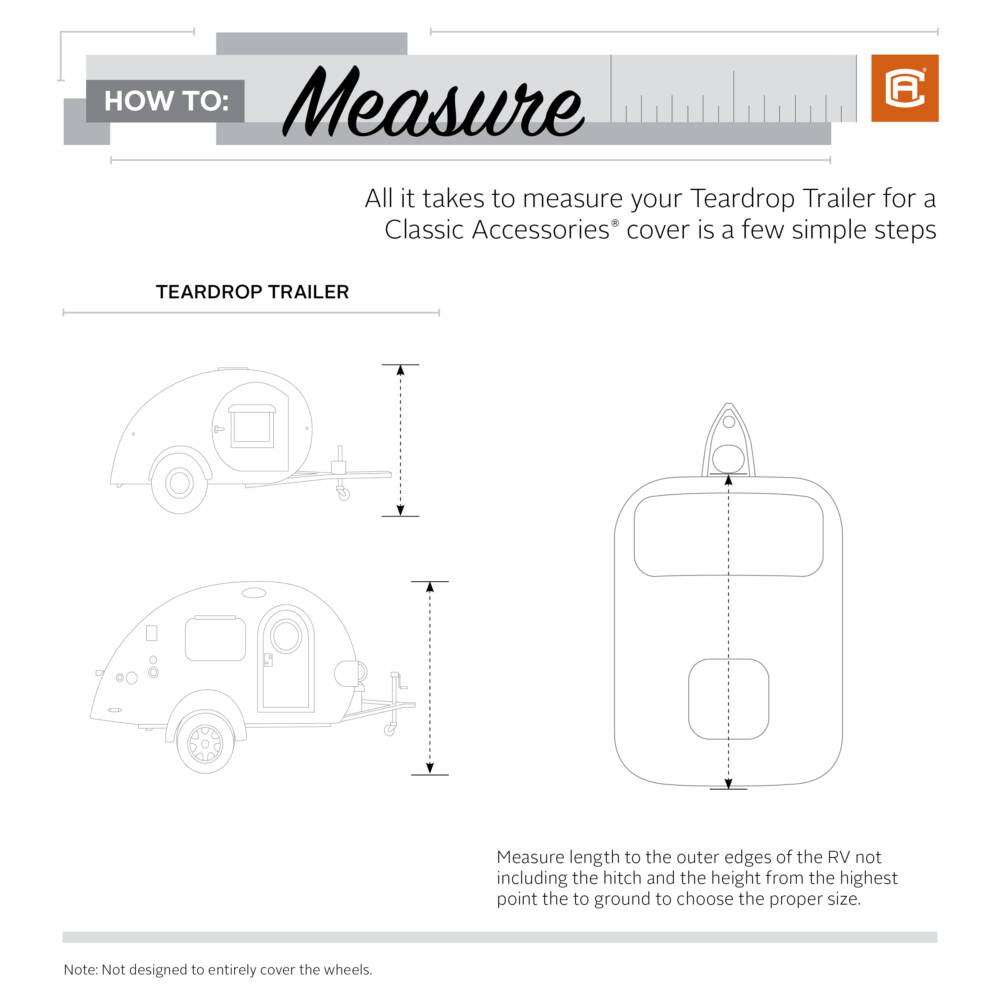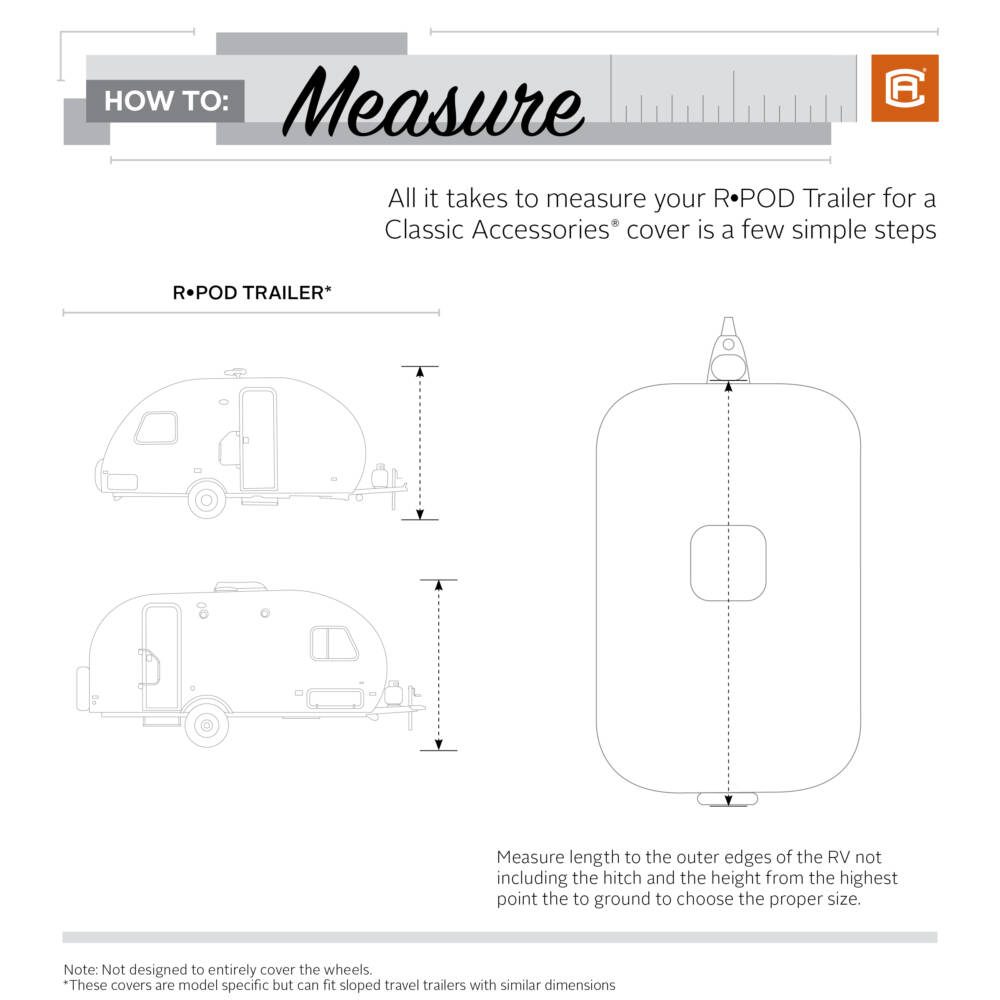 ---
Please feel free to reach out to one of our helpful Customer Service Representatives at 1-800-854-2315 Mon – Fri, 7:30 am to 4:00 pm PST if you have any additional questions regarding any topic related to our products. The Classic Accessories website also has information regarding warranty, as well as FAQs.